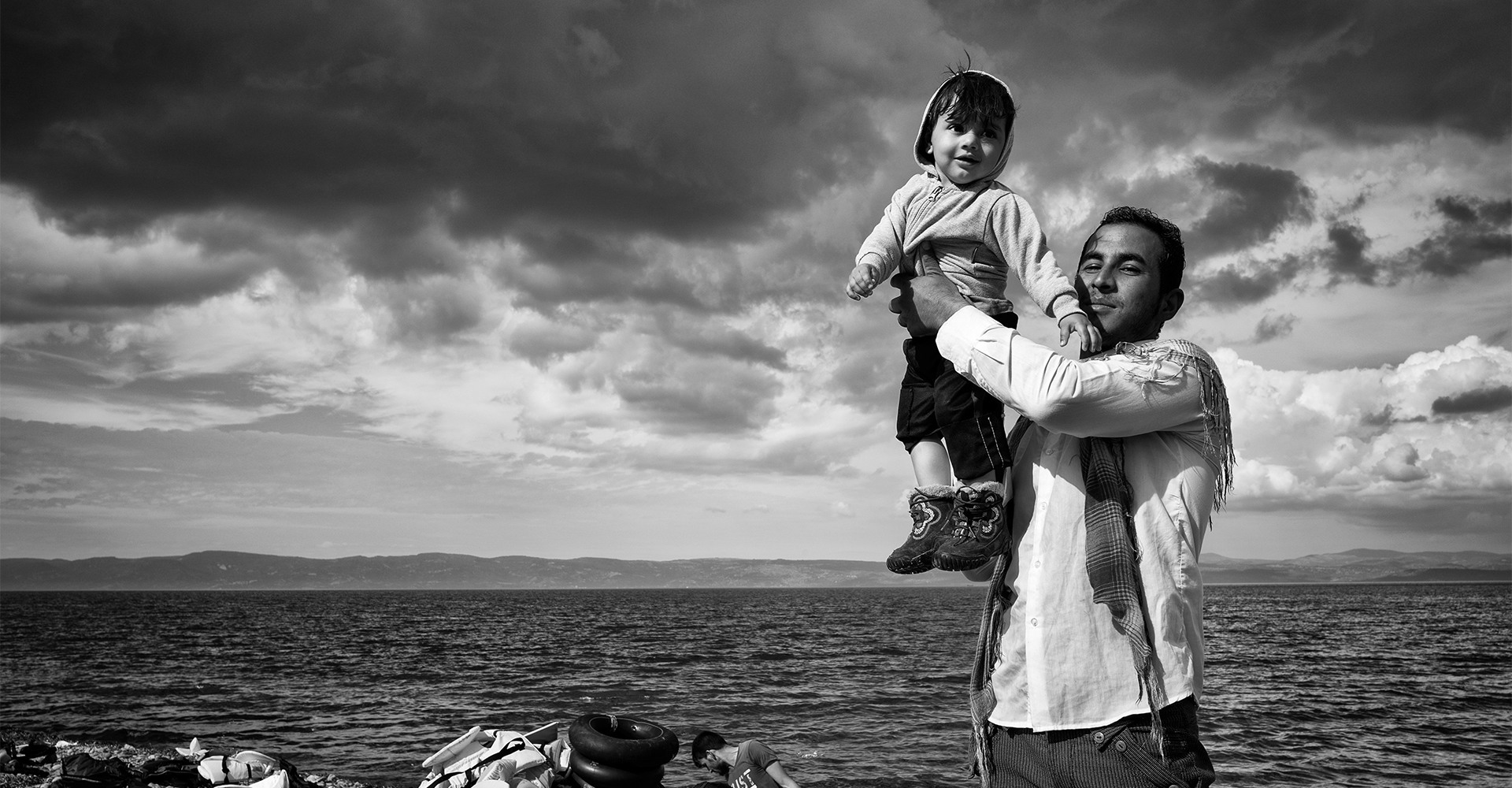 Lesbos, Greece, October 2015: A father celebrates with his child on the Greek island of Lesbos after a stormy crossing with his family over the Aegean Sea from Turkey.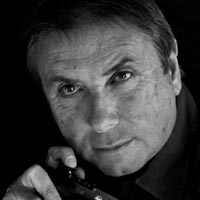 Tom Stoddart began his photographic career on a local newspaper in England. In 1978, he moved to London and began working freelance for publications such as The Sunday Times and TIME. During a long and varied career, Stoddart has documented such international events as the war in Lebanon, the fall of the Berlin Wall, the election of President Nelson Mandela, the bloody siege of Sarajevo and the wars against Saddam Hussein in Iraq.
In 1997, Prime Minister Tony Blair gave Stoddart exclusive behind the scenes access to his election campaign as the Labour Party swept to victory after 18 years of Conservative government. More recently, Stoddart documented Prime Minister David Cameron's daily life at 10 Downing Street.
Stoddart's acclaimed work on the HIV/AIDS pandemic blighting sub-Saharan Africa won the POYi World Understanding Award in 2003. In the same year, his pictures of British Royal Marines in combat during hostilities in Iraq were awarded the Larry Burrows Award for Exceptional War Photography. His retrospective outdoor exhibition iWITNESS was visited by 250,000 people and the accompanying book was honored as the best photography book published in 2004 by the POYi judging panel.
As of March 2016