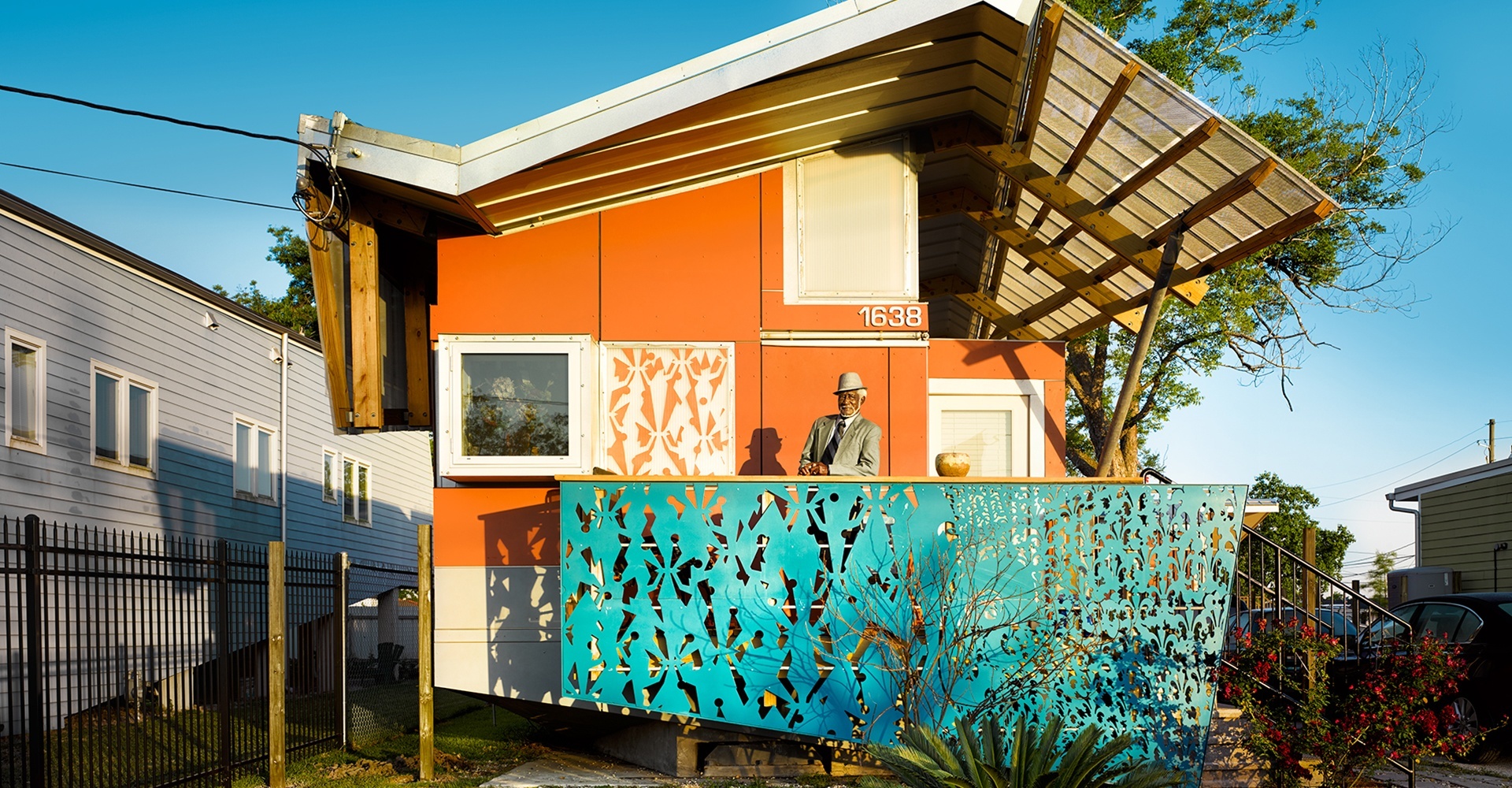 A house on stilts - New Orleans, LA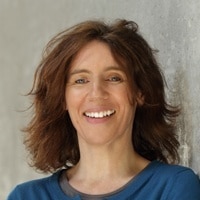 Sink or Swim: Designing for a Sea Change's guest curator Frances Anderton has hosted KCRW's DnA: Design and Architecture since 2002, exploring pressing design issues with users, critics and design luminaries. She also assisted with producing KCRW's national and local current affairs shows, To the Point and Which Way, LA?, hosted by Warren Olney.
In addition, Anderton writes on architecture and design for publications including Dwell, The New York Times and KCET's Artbound. Most recently she published Grand Illusion: A Story of Ambition, and its Limits, on LA's Bunker Hill, based on a studio she co-taught with Frank Gehry at USC School of Architecture that explored decades of flawed planning efforts on downtown's Grand Avenue. Other books include L.A. Now, with Thom Mayne, and two books co-written with the late John Chase: Las Vegas: The Success of Excess and Las Vegas: A Guide to Contemporary Architecture.
Anderton has been featured on TV and documentary programs, including KCET's Departures series, about architecture in Venice, CA; and the documentary films, Visual Acoustics: The Modernism of Julius Shulman and A Necessary Ruin: The Story of Buckminster Fuller and the Union Tank Car Dome.
As of December 15, 2014
My Inspiration
We certainly wanted to show the human capacity for ingenuity in the face of challenges, but we wanted also provoke a conversation about the mistakes we can sometimes make, and the mistakes that we make that might lead us to challenges that we now need to use our ingenuity to solve!