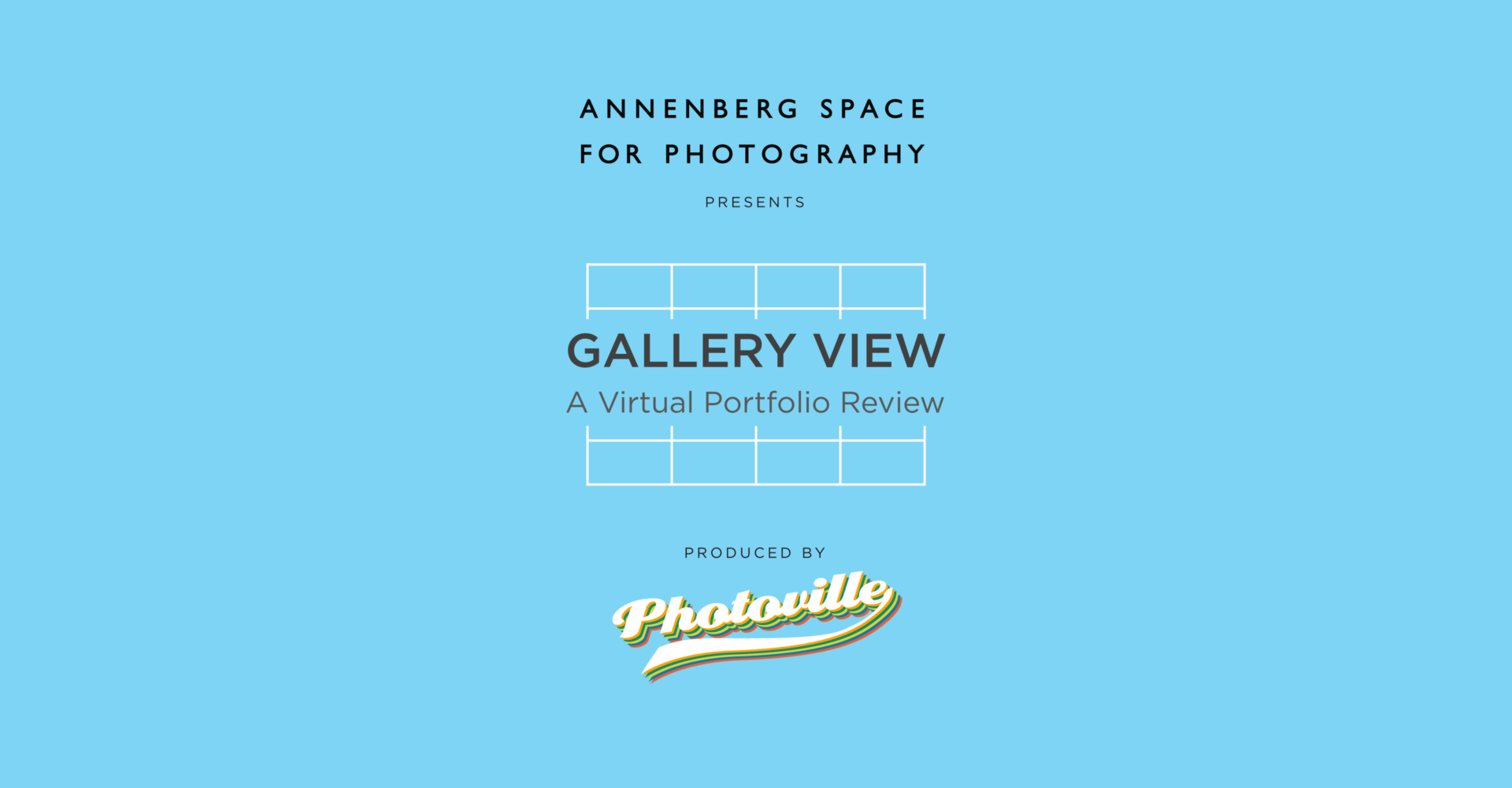 Gallery View: A Virtual Portfolio Review
Produced by Photoville
The Annenberg Space for Photography has once again partnered with our friends at Photoville to create Gallery View: A Virtual Photography Portfolio Review! The program pairs professional and emerging photographers with top photo editors, curators, and world-renowned photographers for a special one-on-one review.
Over the course of five weeks, 100 photographers will be selected to present their portfolio of work to two established professionals in the field. Photographers will be given the unique opportunity to exchange ideas about their process, body of work, and careers with the reviewers virtually in a one-on-one setting.
The Photo Space and Photoville will jointly determine the photographers and the expert reviewers, and will make the pairings based on shared interests and subject matter. Categories for submission include editorial, fashion, music, journalism, landscape, portraiture, and conceptual.
Once selections are made, the program will be held virtually every Friday on Zoom. The program will also host a special Student Portfolio Review Day, where students and recent graduates from higher education institutions can learn from the most established photographers and professionals in the field and discuss opportunities for growth.
Photographers interested in submitting their work for a portfolio review can apply through one of two paths: FOR STUDENTS | FOR PROFESSIONALS
Professional entries must be received by 11:59pm PDT on Tuesday, May 19, 2020. EXTENDED: Student entries must be received by 11:59pm PDT on Monday, May 25, 2020. Submission is free; once selected, photographers will be required to pay a $25 fee to secure their place. Student photographers' fee will be waived.
The Photo Space and Photoville hope that this program will cultivate a much-needed sense of community during this challenging time, while building on the professional skills of emerging photographers.
Review Panel
---
Kwaku Alston
Photographer, Kwaku Alston Photography


Kwaku has photographed some of the most famous faces of our time—from Oscar and Grammy winners to Barack Obama and the First Family. His many and diverse clients include The New York Times Magazine, TIME and Essence Magazine, global brands like Amgen, Pfizer, Coca-Cola, Target and Verizon, and media giants such as Universal Studios, Disney, Amazon, Sony Music and ESPN. His portraits have a fresh, unaffected feel, and yet they celebrate the extraordinariness of his subjects, striking a balance between contemporary documentary photography and classic celebrity portraiture.

Kainaz Amaria
Visuals Editor, Vox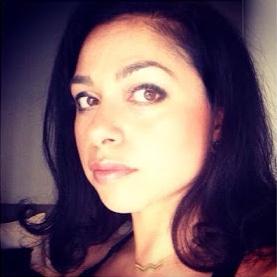 As Visuals Editor, Kainaz runs an interdisciplinary team specializing in graphics, interactives, photography, data and design. Previously, she was an editor on NPR's Visual Team. Before all the desk jobs, she was a freelance photojournalist based in Mumbai, India. Her clients included The New York Times, Vogue India, and Reuters. Prior to that, she worked for the St. Petersburg Times in Florida. In 2010, she was a Fulbright Scholar and completed a short film on the Parsi Zoroastrian community in Mumbai. She was recently awarded the NPPA John Long Ethics Award for her efforts to uphold, shape and promote ethical behavior in all forms of visual journalism.
Jacqueline Bates
Photography Director, The California Sunday Magazine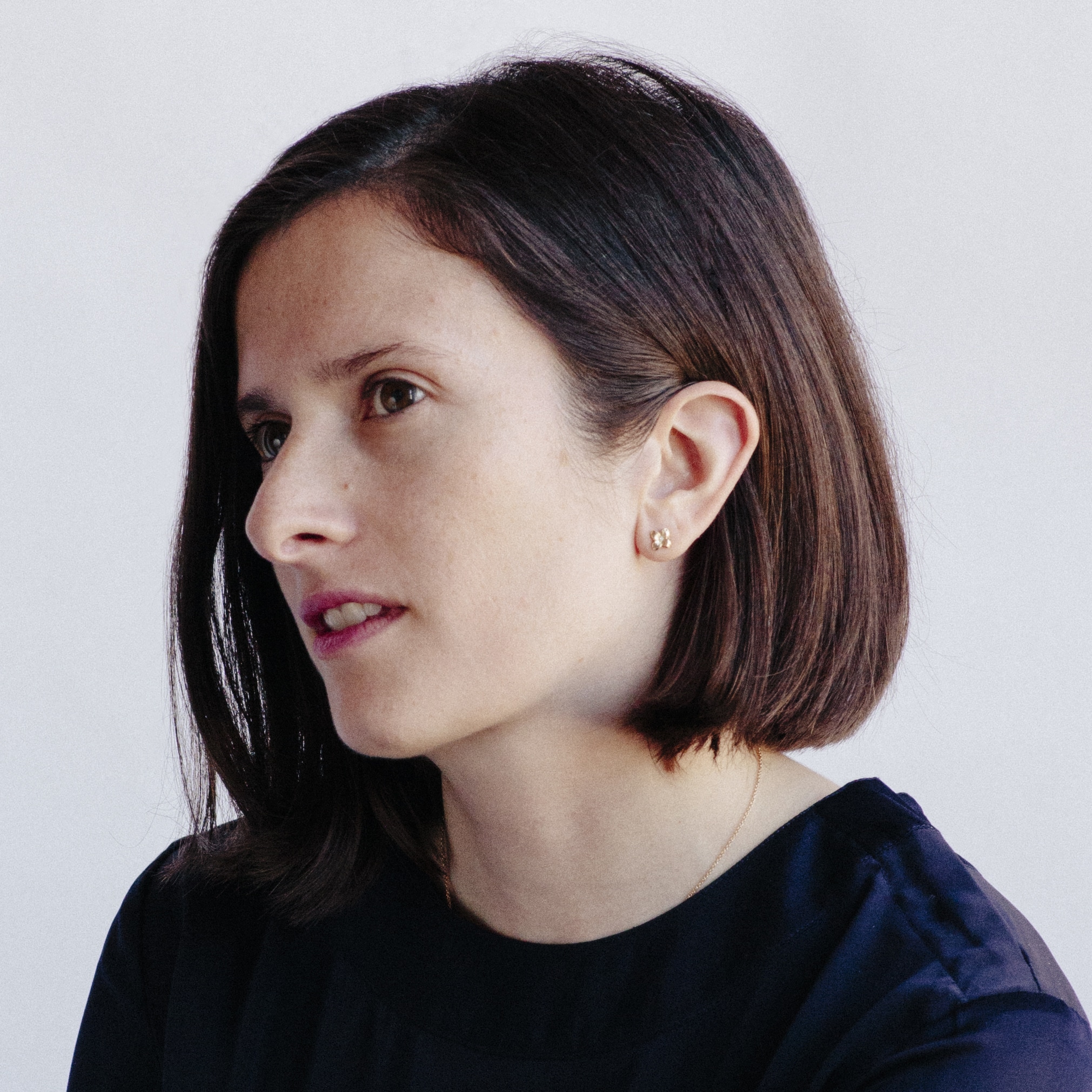 Jacqueline Bates is Photography Director of The California Sunday Magazine, which won the National Magazine Award for excellence in photography two years in a row, in 2016 and 2017, and Pop-Up Magazine. Previously, she was senior photo editor of W Magazine and worked in the photo departments of ELLE, Interview, and Wired. Bates holds an MFA in photography from the School of Visual Arts, and her work has been exhibited internationally.
Janette Beckman
Photographer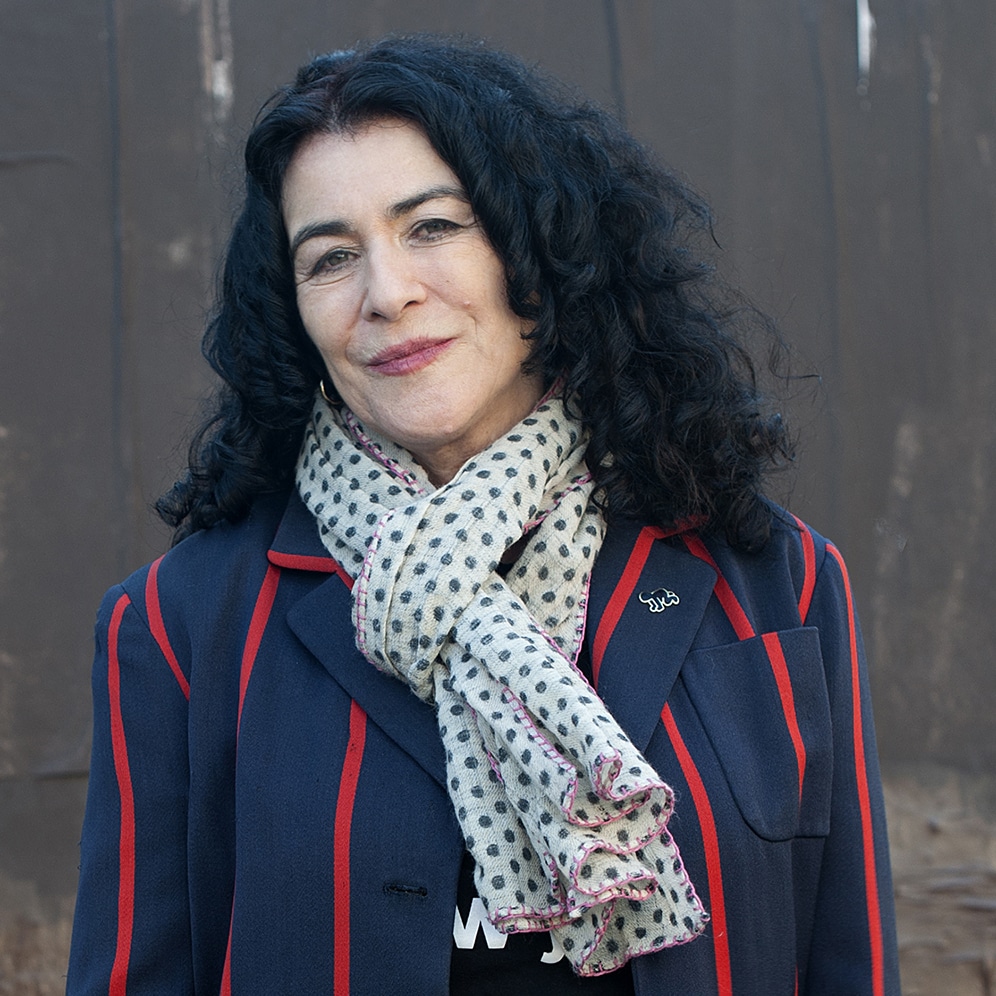 British-born photographer Janette Beckman began her career at the dawn of punk rock working for music magazines The Face and Melody Maker. Drawn to the underground hip-hop scene, she moved to NYC in 1983 and photographed pioneers Run-DMC, Slick Rick, Salt-N-Pepa, Grandmaster Flash, LL Cool J and more. Her work has been exhibited in galleries worldwide and is in the permanent collections of the Smithsonian and the Museum of the City of New York. She lives and works in NYC for clients including Levi's, Dior and Interview. She has published five books; the latest, The Mash Up, is a collaboration with iconic New York graffiti artists reinterpreting her hip-hop images.
Maya Benton
Visiting Professor, Yale University / Independent Curator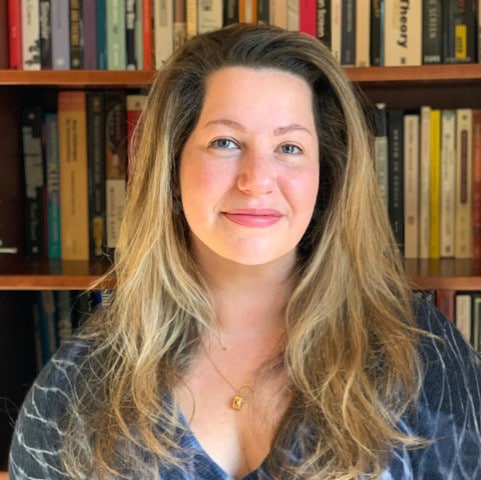 Maya Benton is a curator, art historian, and art critic based in New York City. She has organized numerous international traveling exhibitions, lectures widely, and is a frequent contributor to magazines and museum catalogs where she writes about photography, museums, and Jewish visual and material culture. From 2008 to 2019, Maya was a curator at the International Center of Photography in New York, where she established a major archive and organized the most widely traveling exhibitions in ICP's history. Maya recently organized an exhibition of photographer and filmmaker Gillian Laub's contemporary images of racial segregation in the American South, Southern Rites, that will travel through 2024. She is the founder and director of the Jews and Photography Initiative, a non-profit collaborative of more than two hundred international curators, archivists, interdisciplinary academics and critics who are interrogating the unique contribution of Jews to the history of the medium of photography. Her next book will be an anthology of texts on Jews and Photography, published by Aperture. Next year, she will be a Visiting Professor at Yale University. She is a graduate of Brown University, Harvard University, and the Courtauld Institute of Art in London.
Rhea Combs
Curator of Photography & Film, Smithsonian / NMAAHC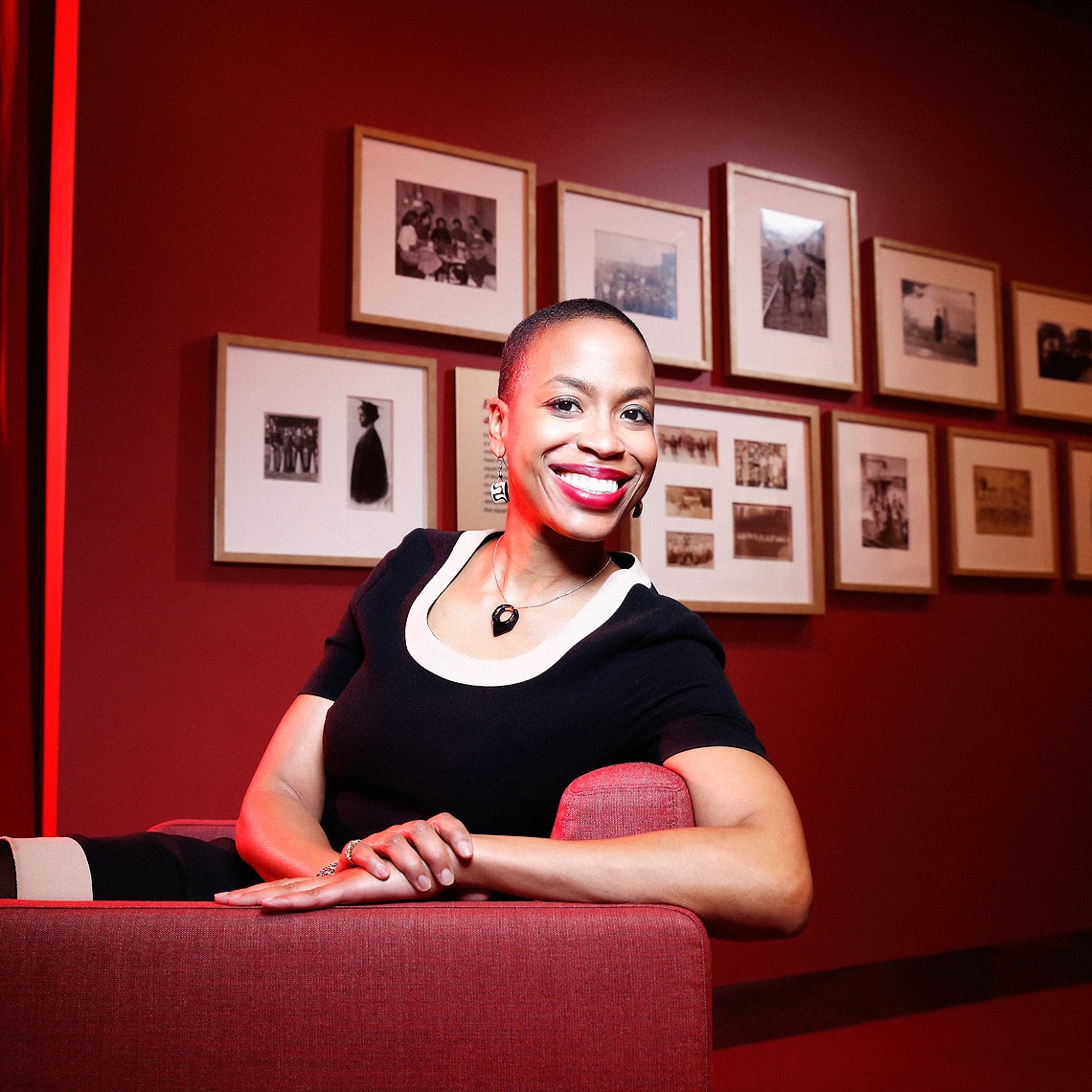 Rhea L. Combs is a curator at the Smithsonian's National Museum of African American History and Culture in Washington, DC who has curated exhibitions on a range of topics from early 20th century photography to hip-hop culture and more.
Ashlyn Davis
Executive Director & Curator, Houston Center for Photography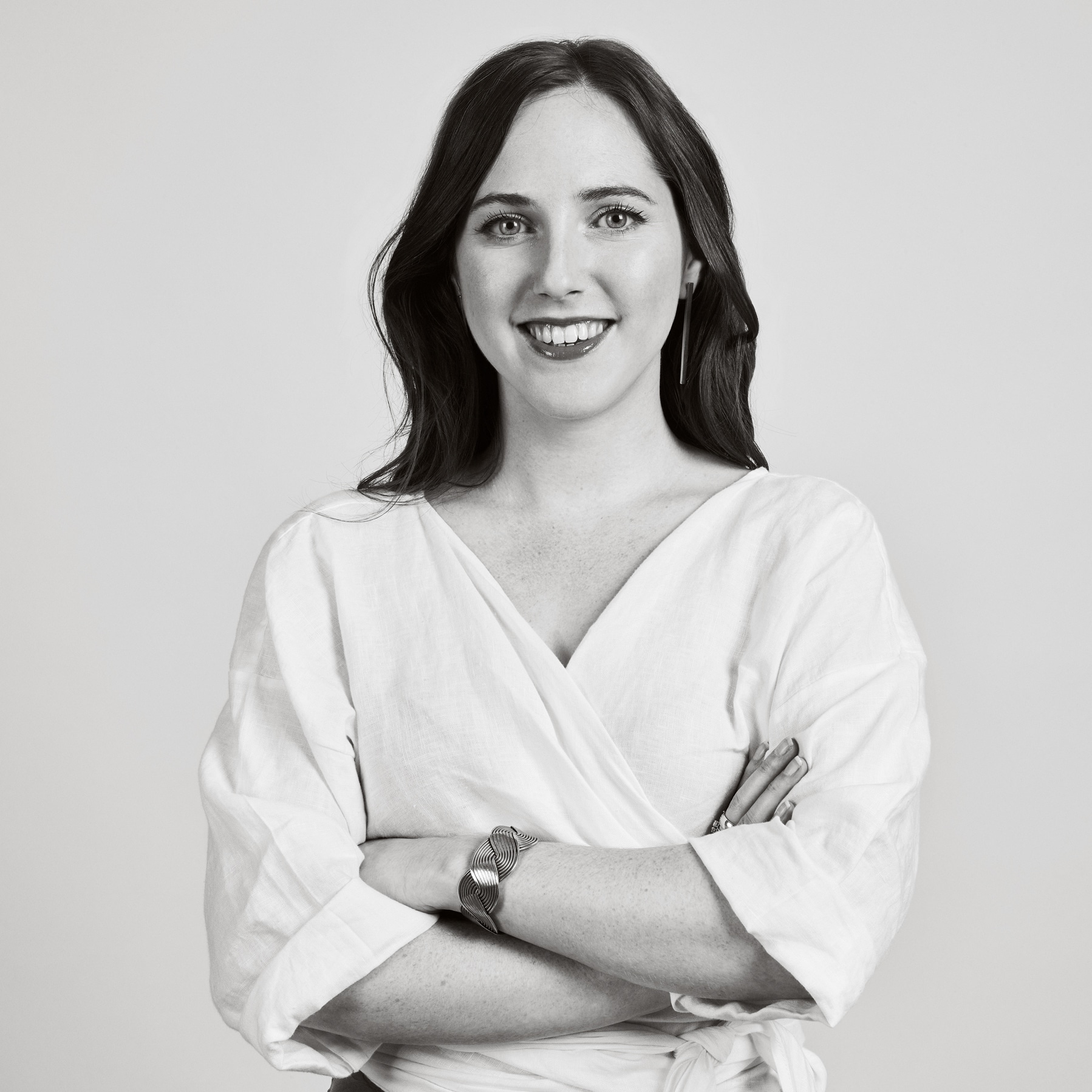 Ashlyn Davis is the Executive Director & Curator of Houston Center for Photography and the editor-in-chief of Spot, HCP's bi-annual magazine about photography. In addition to her work at HCP, Davis also writes for publications such as Contact Sheet, curates independent exhibitions, and has co-edited a conceptual book on nineteenth-century American photography, Islands of the Blest, now in its second edition. Davis holds a BA in Art History from Pratt Institute and an MA in American Studies with a focus on the history of photography from the University of Texas at Austin.
Jen Sudul Edwards, Ph.D.
Chief Curator / Curator of Contemporary Art, The Mint Museum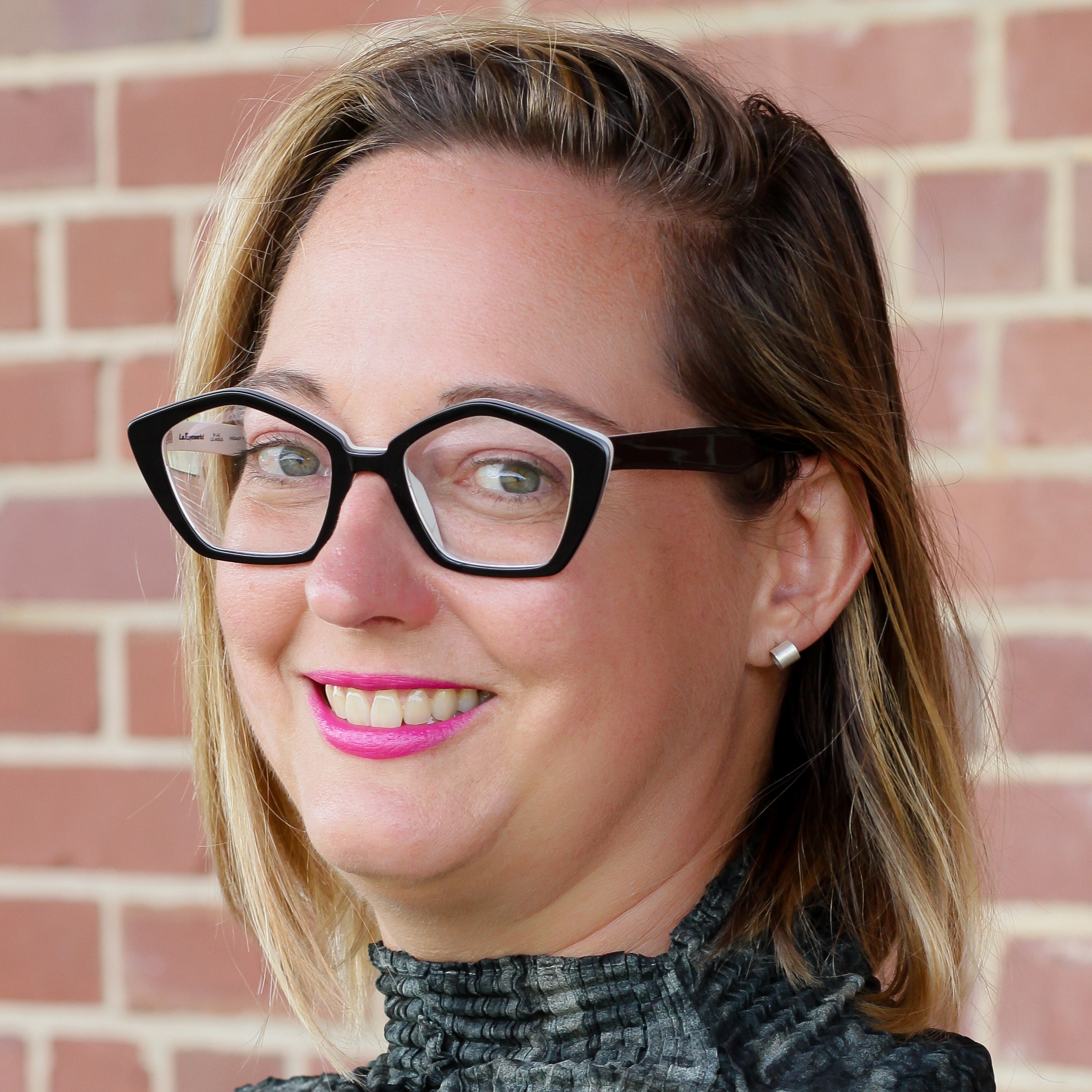 Jen Sudul Edwards, Ph.D. received her doctorate from the Institute of Fine Arts, NYU, in 2014. Since July 2019 she has been the chief curator and curator of contemporary art at The Mint Museum. She has held curatorial positions at the Norton Simon Museum, Santa Barbara Museum of Art, the Bechtler Museum of Modern Art in Charlotte, North Carolina, and she organized the exhibition W|ALLS: Defend, Divide, and the Divine for the Annenberg Space for Photography.
James Estrin
Staff photographer/Writer, The New York Times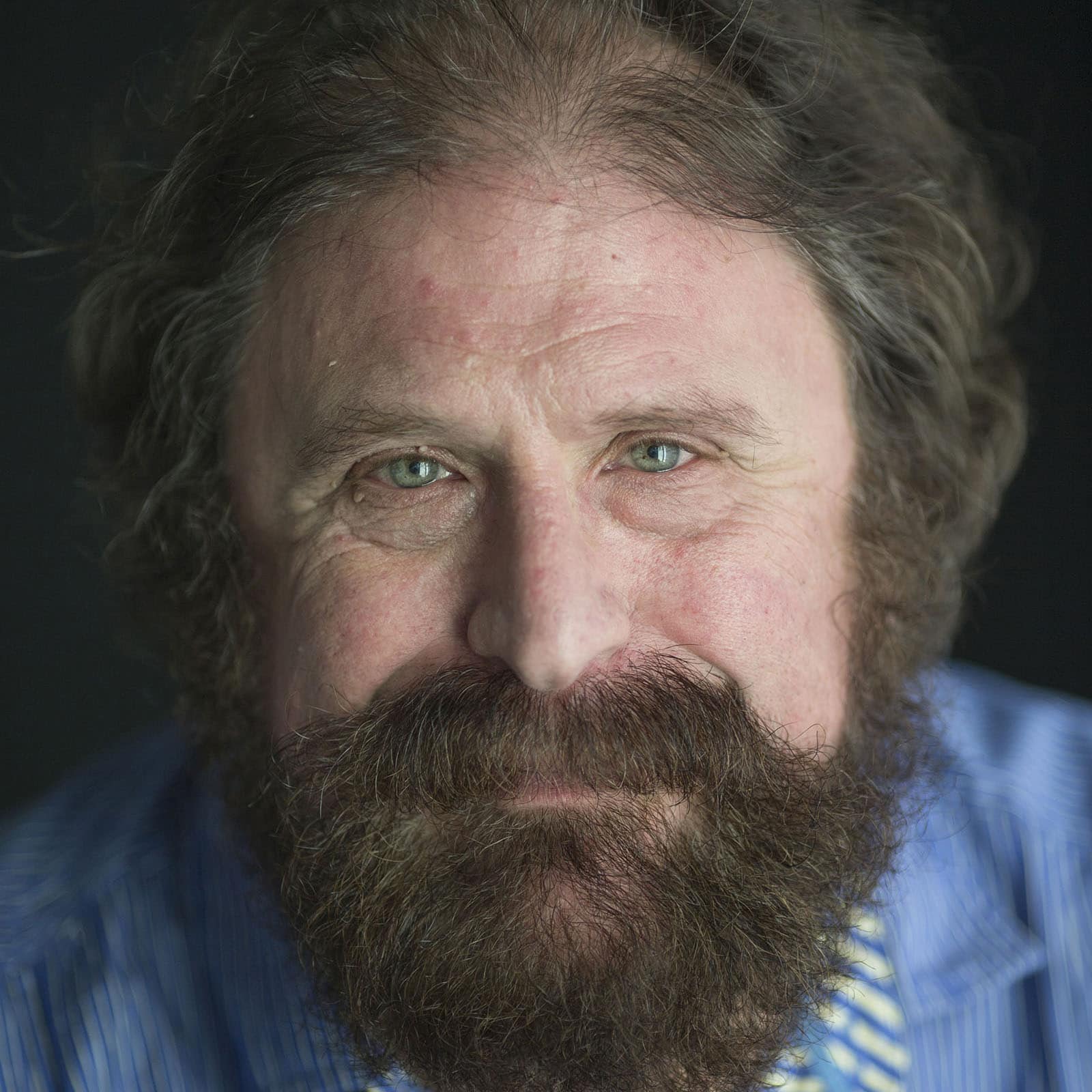 James Estrin is a New York Times staff photographer and writer. He was a founder of Lens, The New York Times photography blog. Estrin was part of a team that won a 2001 Pulitzer Prize for "How Race Is Lived In America." He is also the co-executive producer of the documentary film Underfire: The Untold Story of Pfc. Tony Vaccaro, which appeared on HBO in November 2016. He is also an adjunct professor at the Craig Newmark Graduate School of Journalism at the City University of New York.
Katie Hollander
Director, Annenberg Space for Photography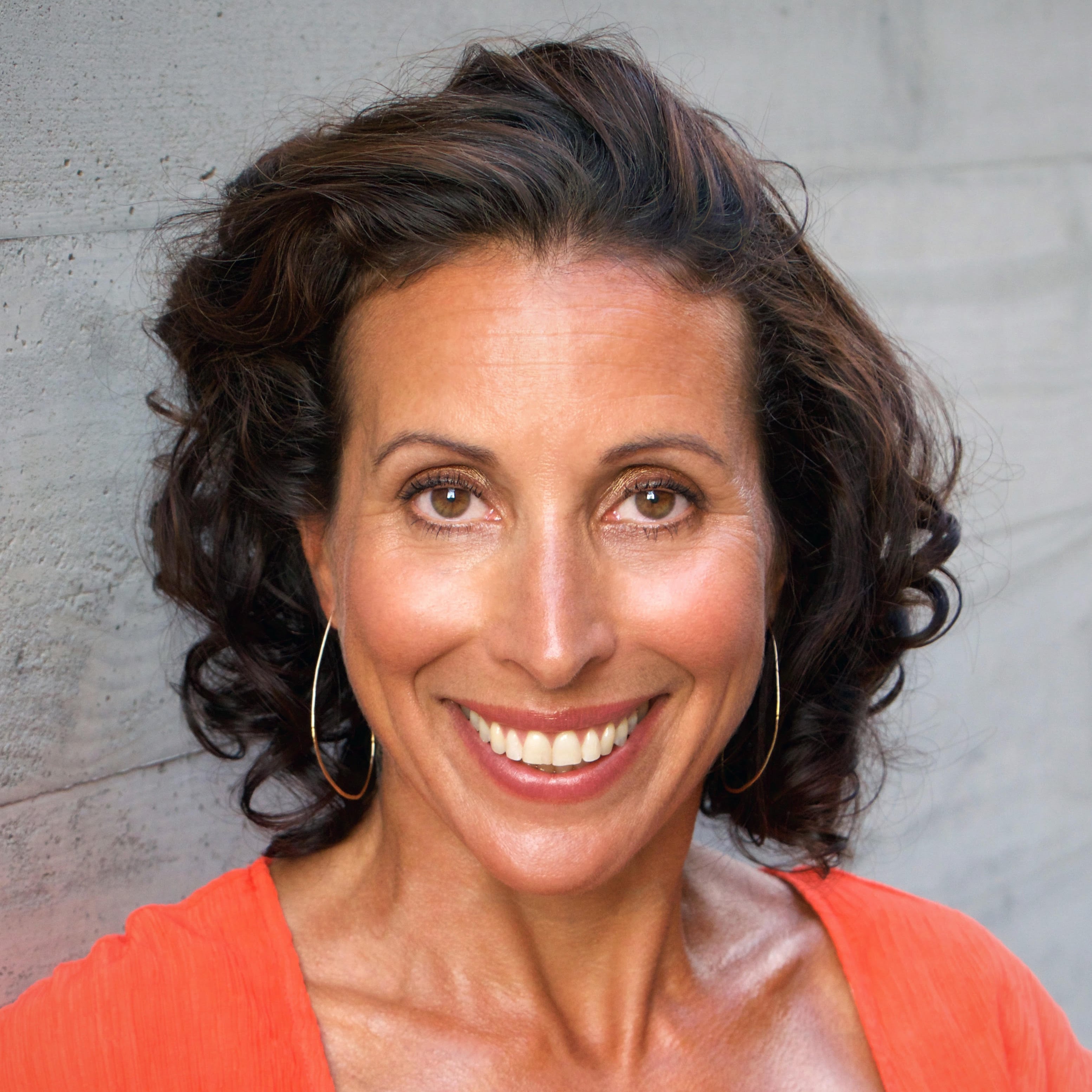 Katie Hollander has been the Director of the Annenberg Space for Photography since 2019; prior to that, she served as Interim Director for a year. She previously served as Executive Director and Deputy Director of New York-based public arts organization Creative Time for nearly a decade, and as ArtTable's Executive Director from 2000 to 2006. Katie has worked in the nonprofit community for over 15 years and received her BS in Business Management from Ithaca College, an MA in Art History from The Victoria University of Manchester, England, as well as an MA in Arts Administration from New York University.
Jehan Jillani
Picture & Visuals Editor, US, The Guardian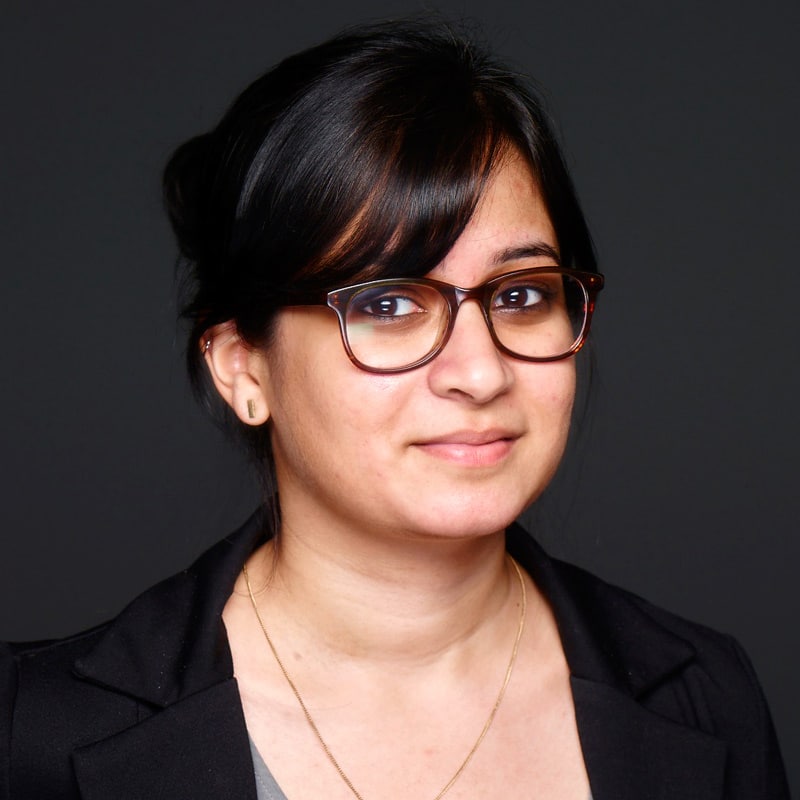 Jehan Jillani is a photo and visual editor based in Brooklyn, New York. She currently works at The Guardian US, where she oversees photography for all feature stories and special projects that come out of the New York, DC, and Oakland office. She also contributes to visual stories for the website at large. Prior to joining The Guardian, Jehan was a photo editor at National Geographic where she contributed to the publication's environment coverage. She has also worked as a digital photo editor at The New Yorker, where she researched and commissioned images for all facets of newyorker.com.
Whitney Johnson
VP, Visuals, National Geographic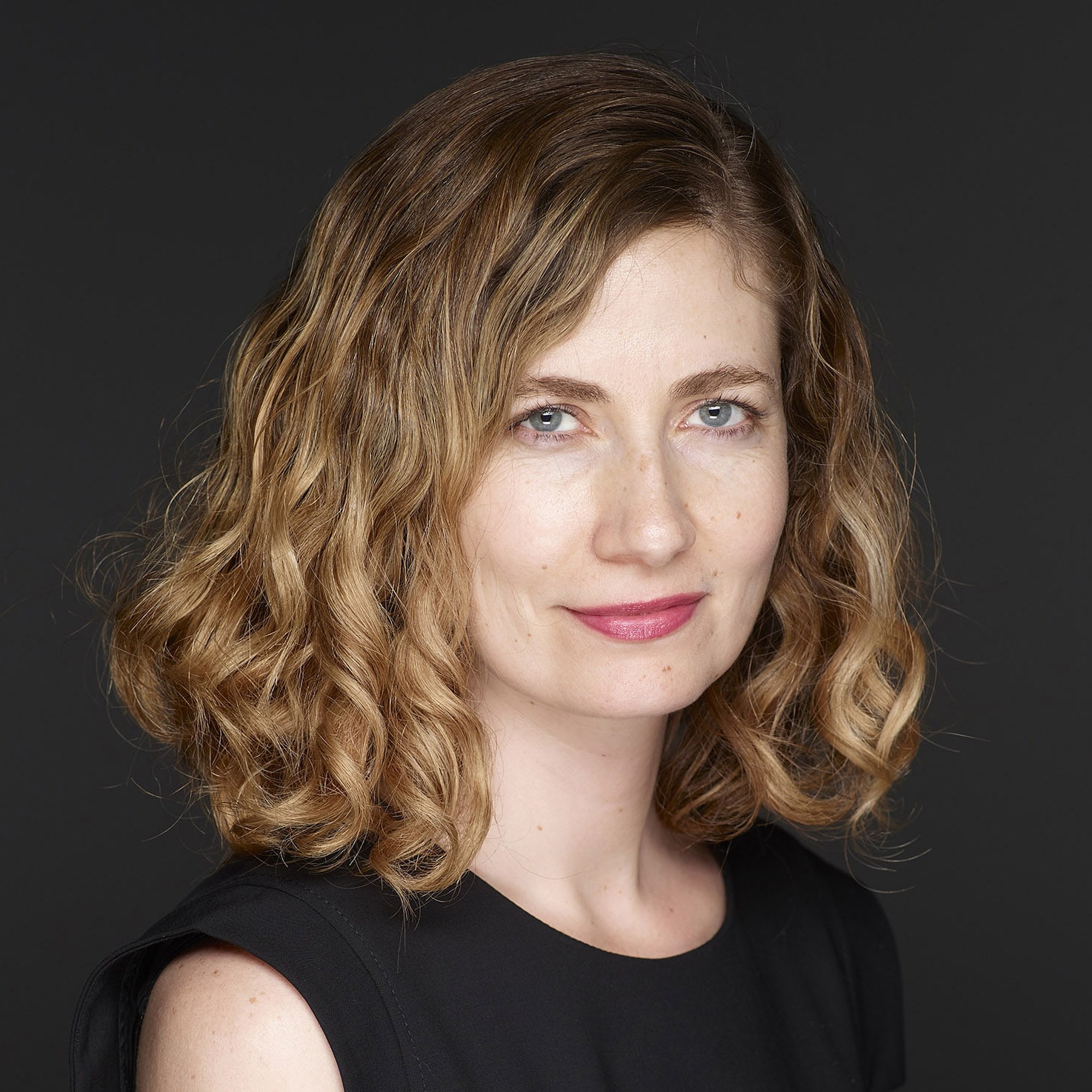 Whitney Johnson is the Vice President of Visuals and Immersive Experiences at National Geographic. In 2018, Pictures of the Year International honored National Geographic with the Angus McDougall Overall Excellence in Editing Award. In 2019, National Geographic was a finalist for the Pulitzer Prize for Feature Photography. Prior to joining the magazine, she was the director of photography at The New Yorker where her work was widely recognized. Johnson received a BA in American Literature from Barnard College, and completed MA coursework in American Studies at Columbia University.
Lisa Kim
Gallery Director, Ford Foundation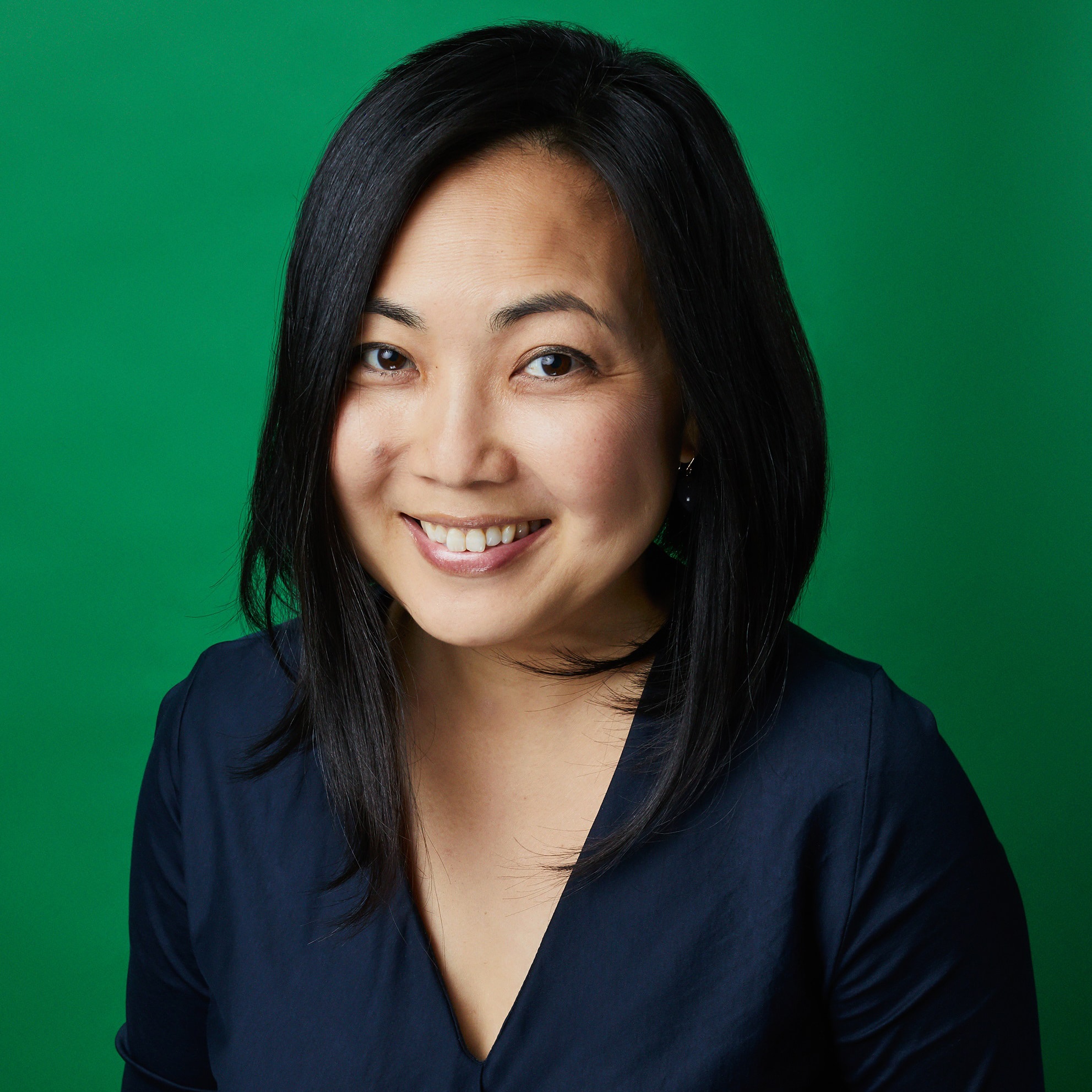 Lisa Kim is director of the Ford Foundation Gallery, a new exhibition space within the Ford Foundation Center for Social Justice. Prior to her appointment at the Ford Foundation, she was director of cultural affairs at Two Trees Management Company, where she oversaw the company's arts philanthropy, public art commissions, and produced the annual Dumbo Arts Festival. Lisa served as the director of the New York City Percent for Art Program from 2006 to 2008 and for 12 years managed exhibitions, collections, and construction for Gagosian Gallery. Lisa holds a BA in Art History with a concentration in Visual Arts from Barnard College and a Master of Industrial Design from Pratt Institute.
Brent Lewis
Photo Editor, The New York Times / Diversify Photo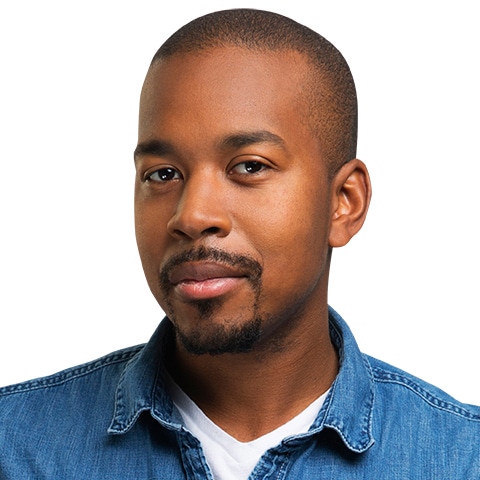 Originally from the South Side of Chicago, Brent Lewis is a Photo Editor based in New York City and co-founder of Diversify Photo. Brent is a Photo Editor at The New York Times working on the Business Desk, assigning visual coverage of technology, the economy, and auto industry. Brent was a Photo Editor at The Washington Post and the Senior Photo Editor of ESPN's The Undefeated, where he drove the visual language of the website that is based around the intersection of sports, race, and culture. Prior to photo editing, he was a staff photojournalist with stints at The Denver Post, The Rockford Register Star and The Chillicothe Gazette. Through the years his photos have been used by the Chicago Tribune, L.A. Times, Associated Press, Forbes, and Yahoo! News.

Guillermo Hernandez Martinez
Senior Visuals Producer, The Players' Tribune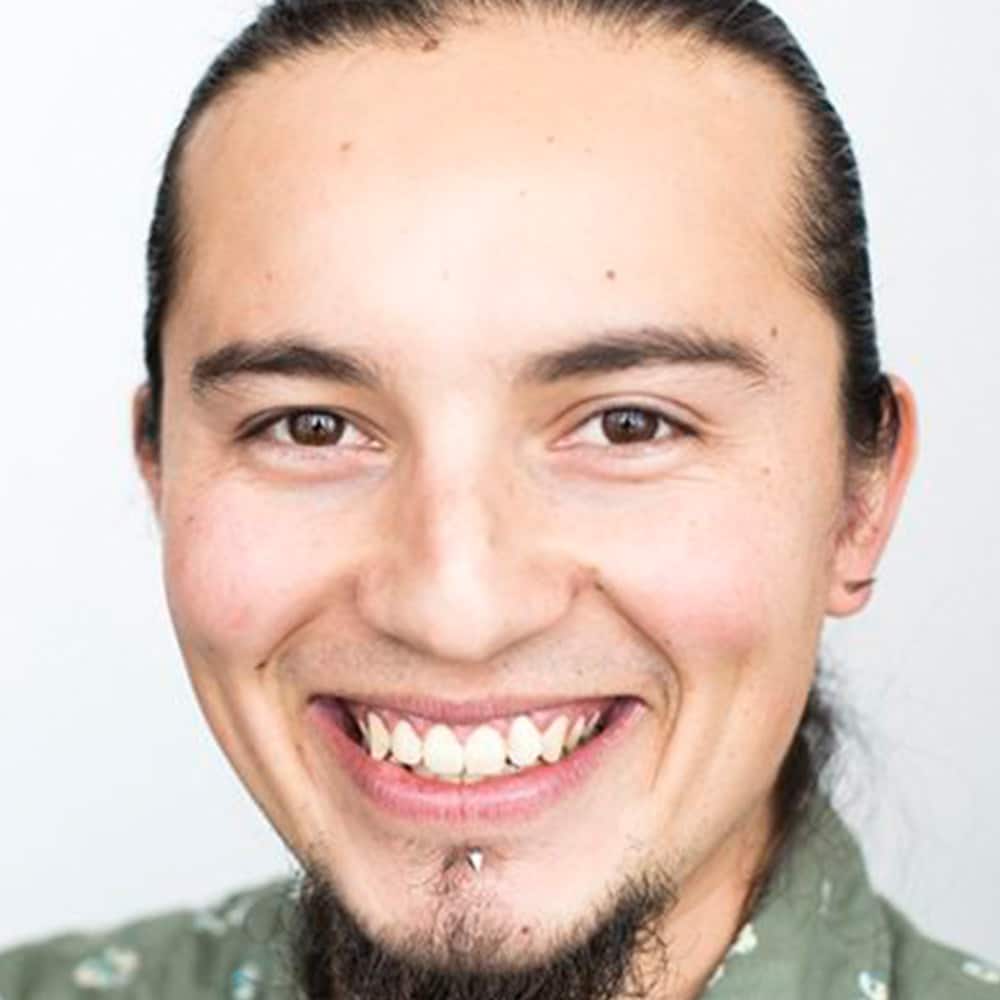 Guillermo Hernandez Martinez is a senior visual producer at The Players' Tribune, where he has worked as a photographer and photo editor for the past three years. At The Players' Tribune Guillermo produces, commissions and curates visual content for the site's stories and social platforms. Prior to The Players' Tribune, he worked as a staff photographer the Springfield (Mo.) News-Leader and held internships at Sports Illustrated, Golf Magazine and the Austin American-Statesman. Guillermo graduated from the University of Texas at Austin with degrees in History and Journalism.
Kara Milstein
Associate Photo Editor, TIME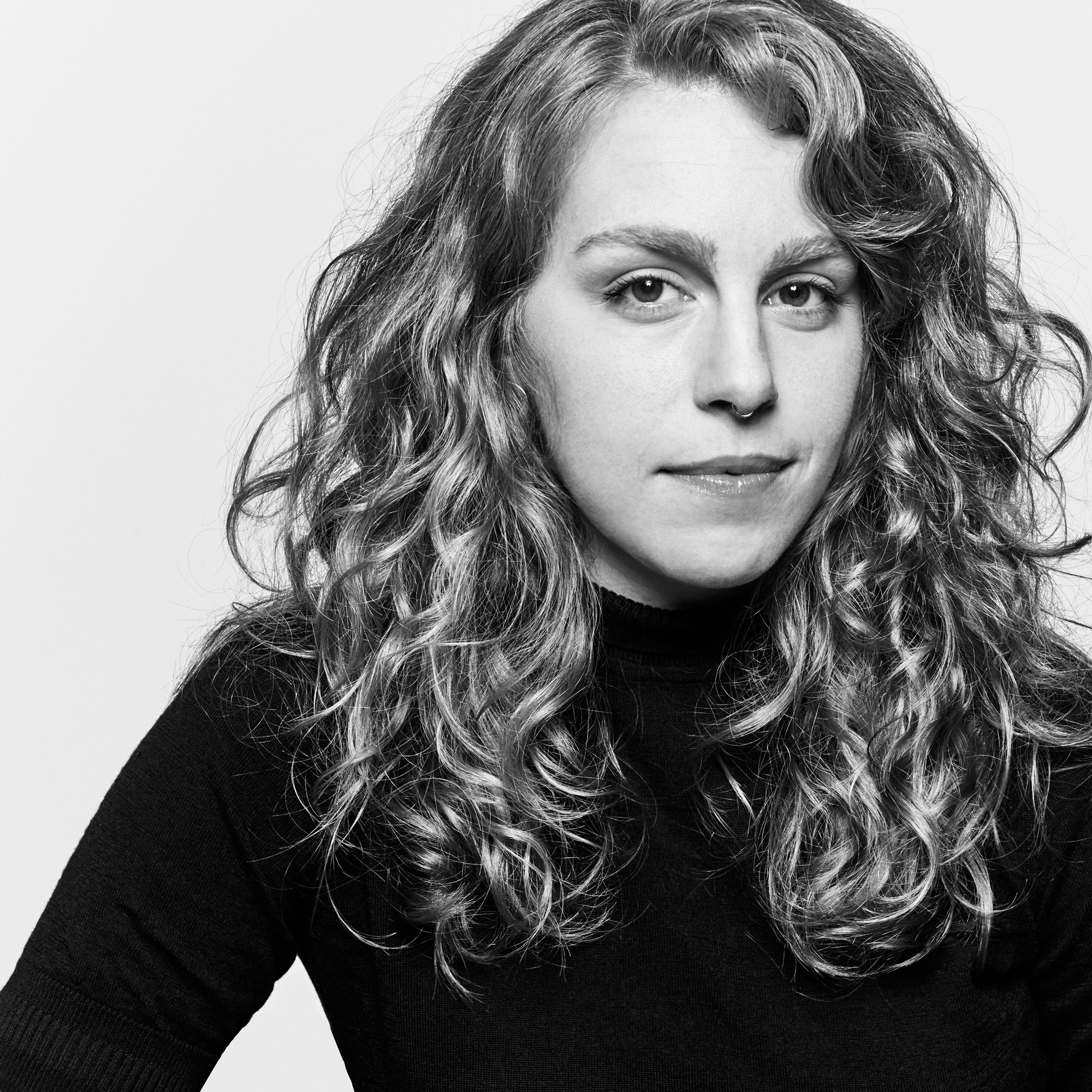 Kara Milstein is an associate photo editor at TIME in New York City, where she oversees commissioning and licensing photography for domestic and human interest stories for print, digital and social platforms. Since joining TIME in April 2017, she has assisted in producing multimedia and enterprise projects including "Finding Home: Heln's First Year" and "TIME Person of the Year 2017: The Silence Breakers." Previously, Milstein held event, editorial and communications positions at Aperture Foundation, the World Photography Organisation, and the Barnes Foundation.
John Moore
Photographer, Getty Images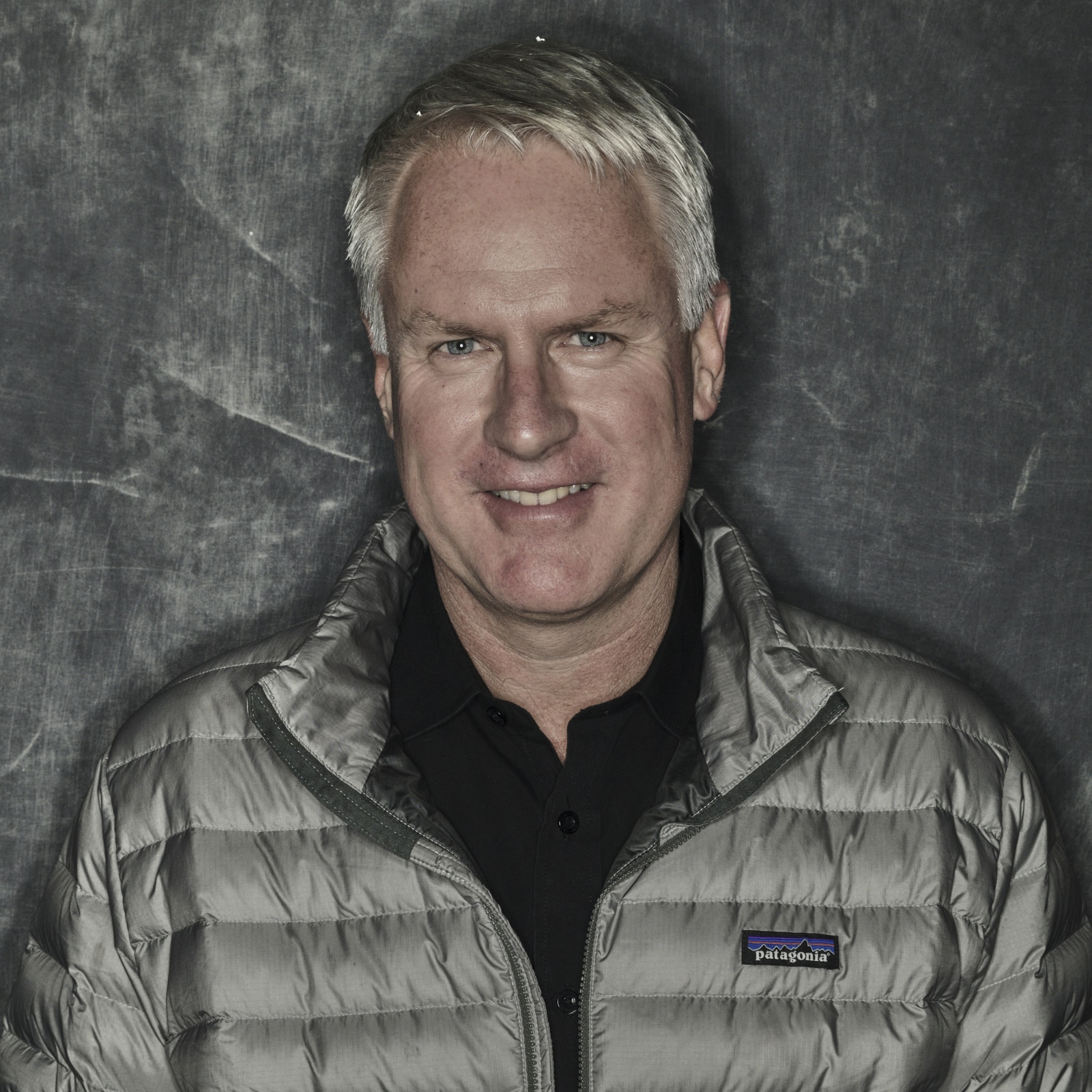 John Moore is a Pulitzer Prize winning staff photographer and special correspondent for Getty Images. In 2019 he was honored with the World Press Photo of the Year. Moore has worked for Getty Images for 15 years. He has photographed in some 70 countries on six continents and was posted internationally for 17 years, first to Nicaragua, then India, South Africa, Mexico, Egypt and Pakistan. After returning to live in the United States in 2008 he began a 12-year project on immigration and border security issues. Since early March, Moore has been covering the COVID-19 pandemic, first in the U.S. northwest and then in the New York City suburbs and Stamford, CT where he lives with his family. Moore has won top awards throughout his career, including the 2005 Pulitzer Prize for Breaking News Photography, five World Press Photo honors, the Robert Capa Gold Medal from the Overseas Press Club, Photographer of the Year from Pictures of the Year International, the NPPA and Sony World Photography Organization for his Ebola work. In 2018 he was given the inaugural Impact Award by the Lucie Foundation. Moore is a graduate of the University of Texas at Austin, where he studied Radio-Television-Film. He lives with his family in Stamford, Connecticut.
Elizabeth Renstrom
Senior Photo Editor, The New Yorker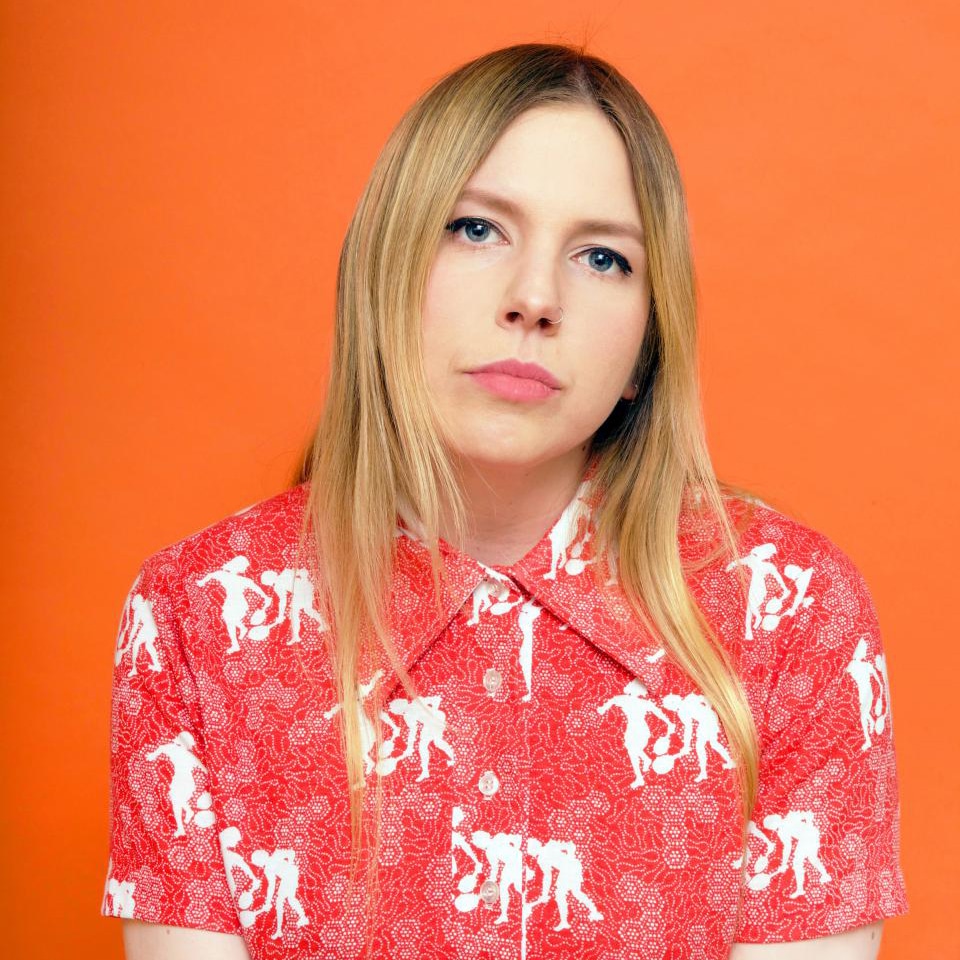 Elizabeth Renstrom has been a senior photo editor at The New Yorker since 2019. She was the photo editor of Vice magazine from 2015 to 2019. As a photographer, she's shot on assignment for The New York Times and TIME, among other publications.
Legacy Russell
Associate Curator, Exhibitions, the Studio Museum in Harlem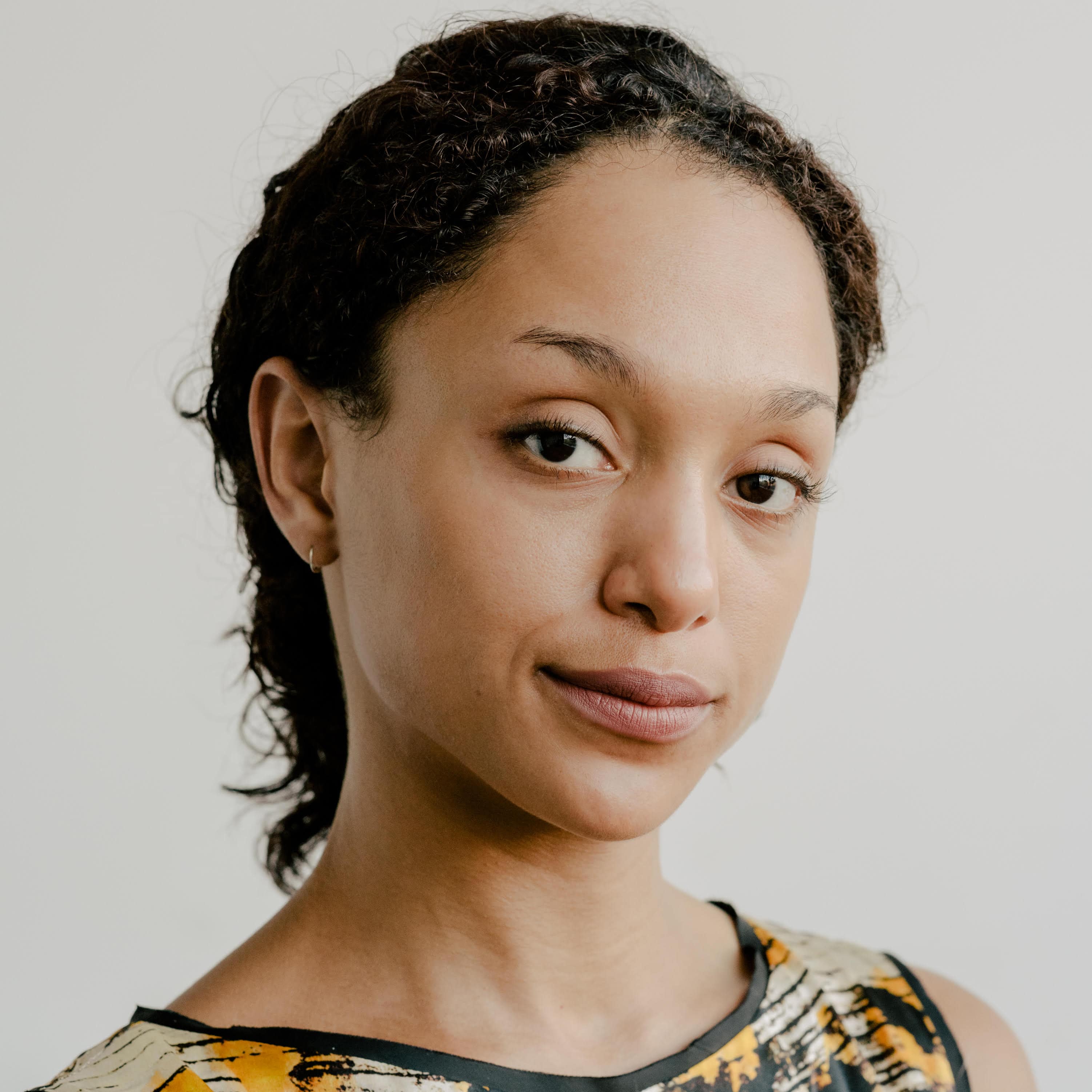 Legacy Russell is a writer and curator. Born and raised in New York City, she is the Associate Curator of Exhibitions at The Studio Museum in Harlem. Recent exhibitions include Projects 110: Michael Armitage, organized with Thelma Golden and The Studio Museum in Harlem at MoMA (2019); Dozie Kanu: Function (2019); Radical Reading Room (2019) at The Studio Museum in Harlem; and MOOD: Studio Museum Artists in Residence 2018-19 (2019) at MoMA PS1. Russell's ongoing academic work and research focuses on gender, performance, digital selfdom, internet idolatry, and new media ritual. She is the recipient of the Thoma Foundation 2019 Arts Writing Award in Digital Art and a 2020 Rauschenberg Residency Fellow. Her first book, Glitch Feminism, is forthcoming from Verso Books in Fall 2020.
Photo credit: Daniel Dorsa
Drew Sawyer
Curator, Brooklyn Museum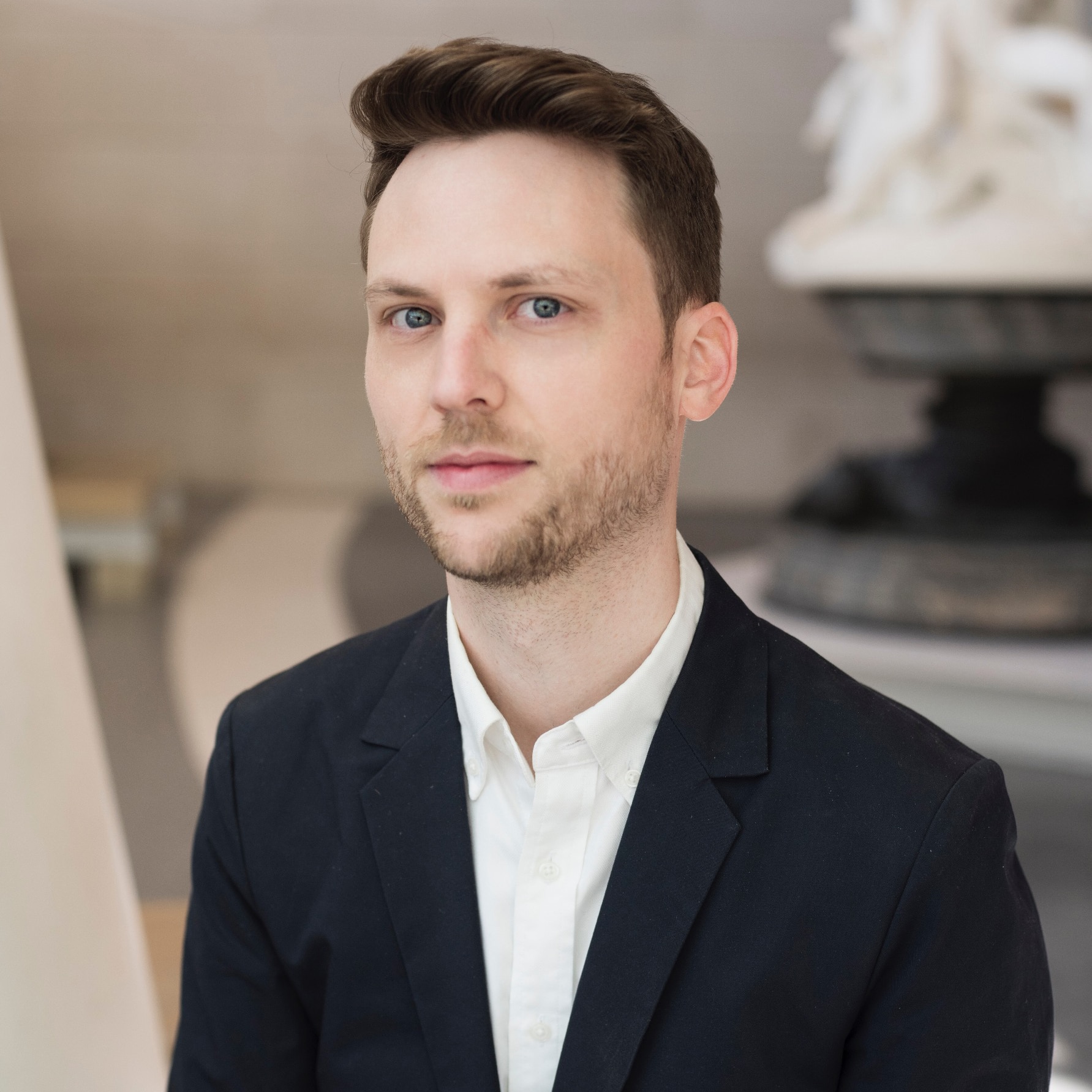 Drew Sawyer is the Phillip Leonian and Edith Rosenbaum Leonian Curator at the Brooklyn Museum.
Eve Schillo
Assistant Curator, Wallis Annenberg Photography Dept., Los Angeles County Museum of Art (LACMA)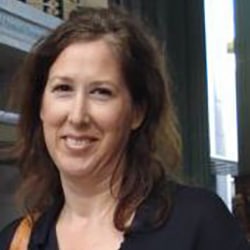 Eve Schillo curates exhibitions that span photographic history and appear in galleries dedicated to American, Latin American, Modern, Contemporary, and Japanese Art, as well as those devoted to photography. She has worked on a range of exhibitions during her tenure at LACMA, including Cuban photography after the revolution, an ongoing self-portraiture series, multi-media work by author/artist William S. Burroughs, Pictorialist displays, and the still and moving imagery of Katy Grannan and Charlie White. Recent projects include an exhibition celebrating Mexican photographer Mariana Yampolsky; This Is Not a Selfie; Sarah Charlesworth: Doubleworld; Larry Sultan: Here and Home; and Road Trip: Photography and the American West. She is working on an exhibit on California that will be neither a history lesson nor a photo history tutorial. Areas of interest include photographic abstraction, Latin American practitioners, time-based media, and the (as yet unbranded) New Futurists.
Aline Smithson
Founder/Editor, Educator, LENSCRATCH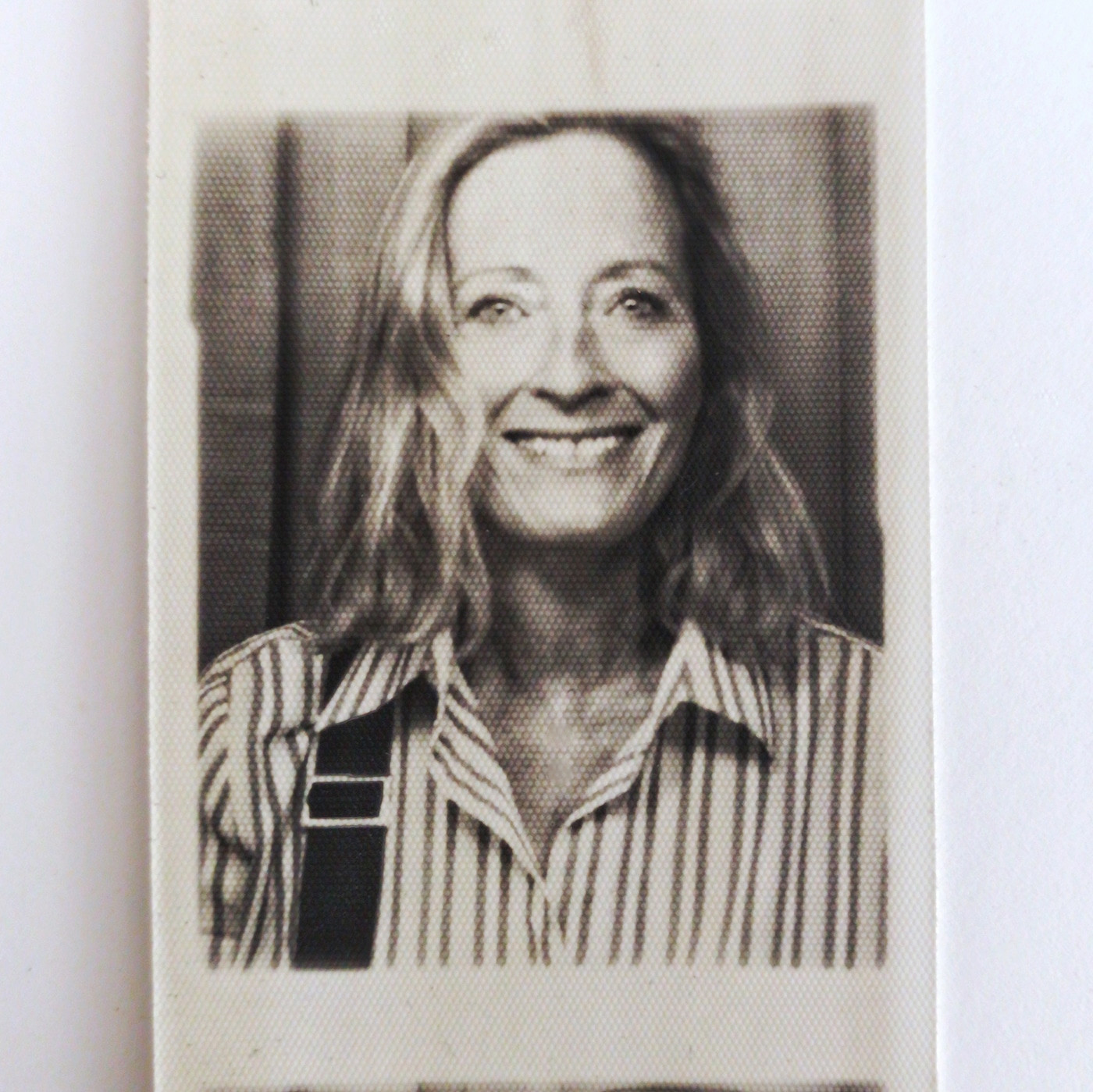 Aline Smithson is a Los Angeles based visual artist, educator, and the founder and Editor-in-Chief of LENSCRATCH. As an editor, she has spotlighted the work of thousands of photographers over the last thirteen years. As an artist, Aline has had over 40 solo exhibitions and has been published in The New York Times, PDN, The New Yorker, Communication Arts, and Eyemazing magazines, amongst others. In 2018 and 2019, her work was exhibited in the National Portrait Gallery in London as part of the Taylor Wessing Prize. In 2019, her work was selected for the Top 50 portfolios in Critical Mass. Her books and work are held in significant museum collections.
Barbara Tannenbaum
Chair, Prints, Drawings and Photographs and Curator of Photography, Cleveland Museum of Art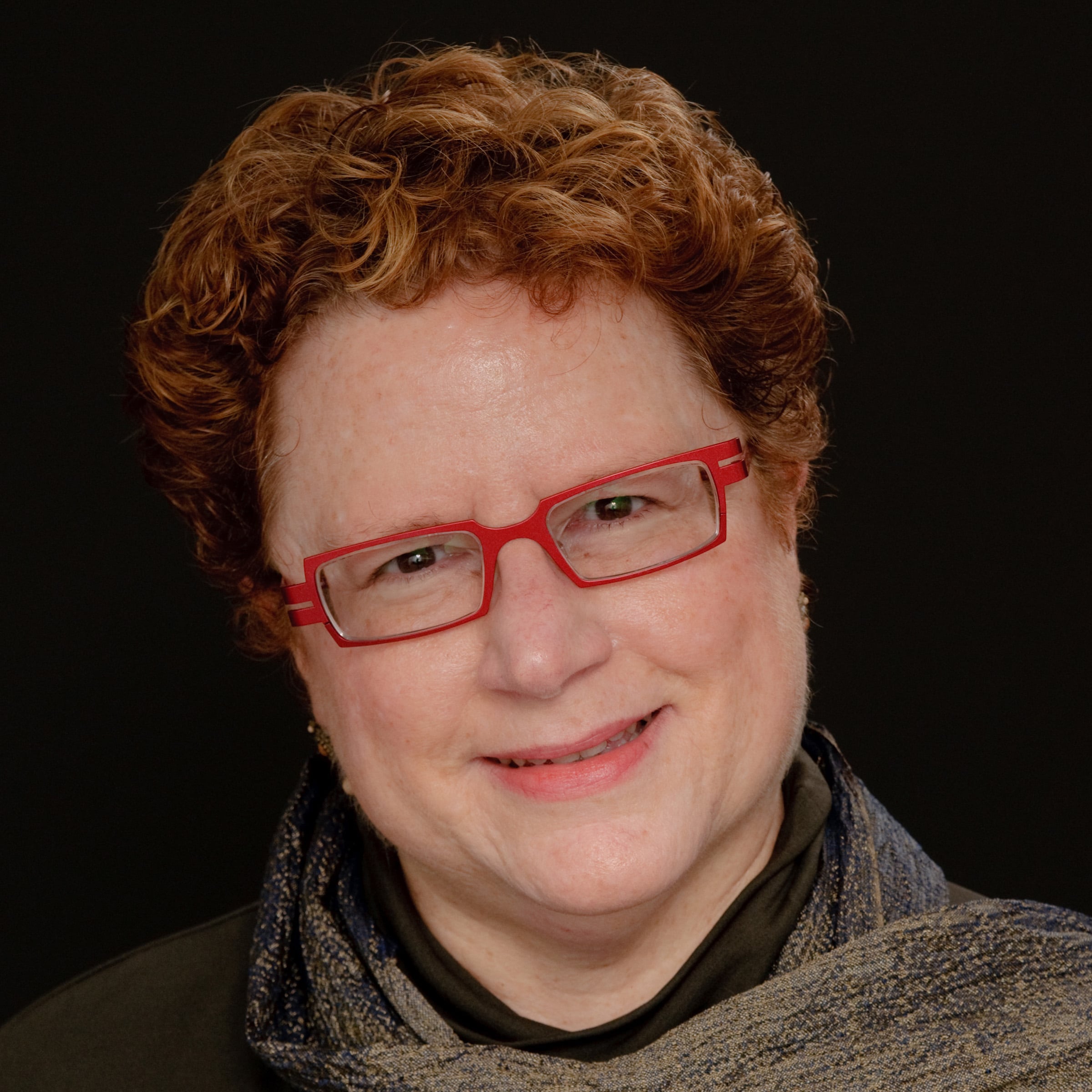 Barbara Tannenbaum has organized over 125 exhibitions during her three-decade career as a curator and academic. Shows this year include Bruce Davidson: Brooklyn Gang, Ilse Bing: Queen of the Leica; Signal Noise: Aaron Rothman; and Beyond Truth: Photography after the Shutter. From 1985 through 2011, Tannenbaum was chief curator at the Akron Art Museum, where she grew the photography collection from 500 to 2,500 works. She has authored numerous publications including books on TR Ericsson, Ralph Eugene Meatyard, and the Akron Art Museum's collection, and lectured throughout the U.S. and in Canada, Brazil, and China.
Sara Terry
Photographer and founder/director of TAP, VII Photo/The Aftermath Project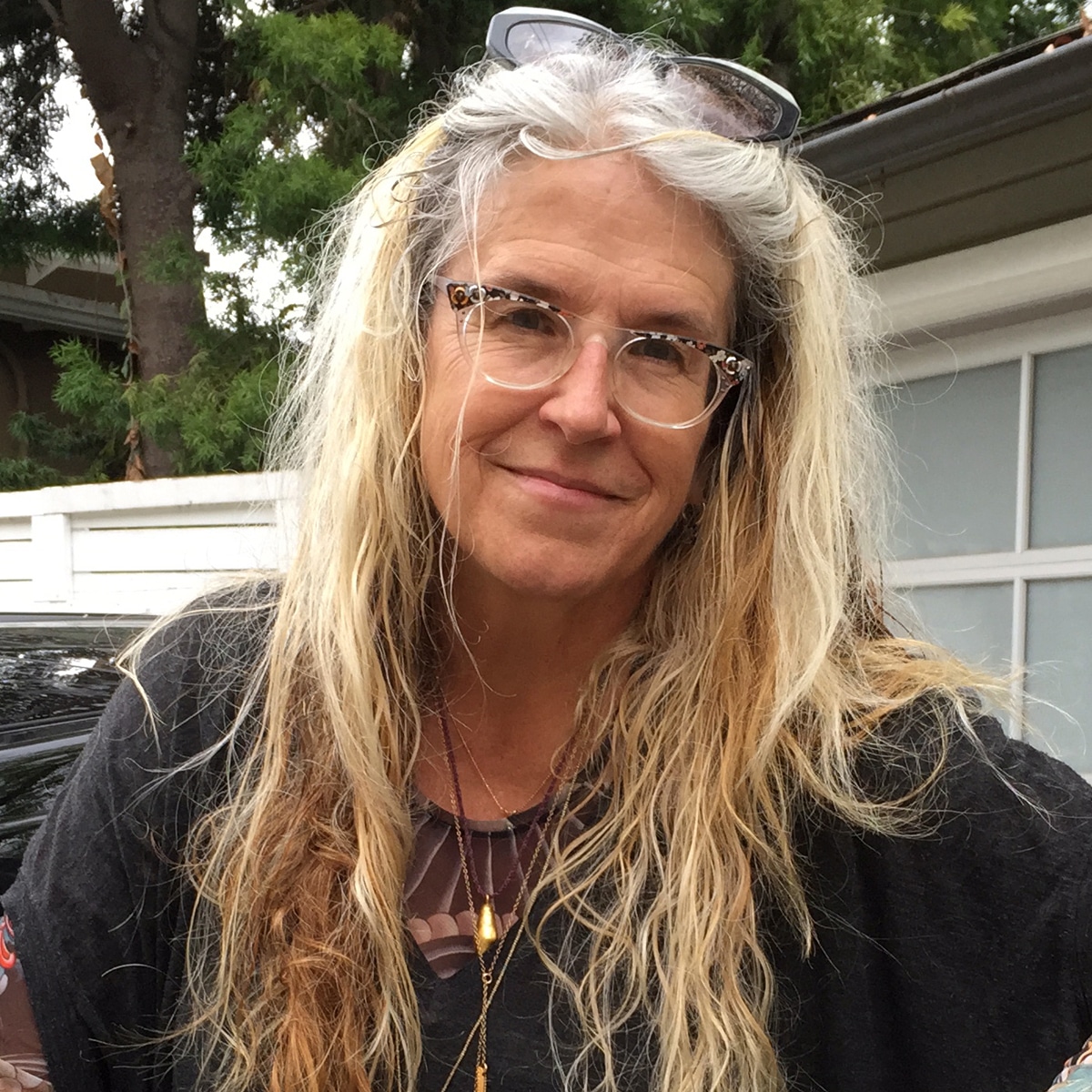 Sara Terry is an award-winning documentary photographer and filmmaker, and a member of VII photo agency, best known for her work as a post-conflict storyteller. She won a 2012 Guggenheim Fellowship for her long-term project, "Forgiveness and Conflict: Lessons from Africa." She is also the founder and director of The Aftermath Project, which supports photographers working on post-conflict stories and which recently celebrated its tenth anniversary with a book published by Dewi Lewis. She is currently at work on her third documentary, That's How We Roll, about mobile home parks and the wealth gap.
Thea Traff
Senior Photo Editor, TIME Magazine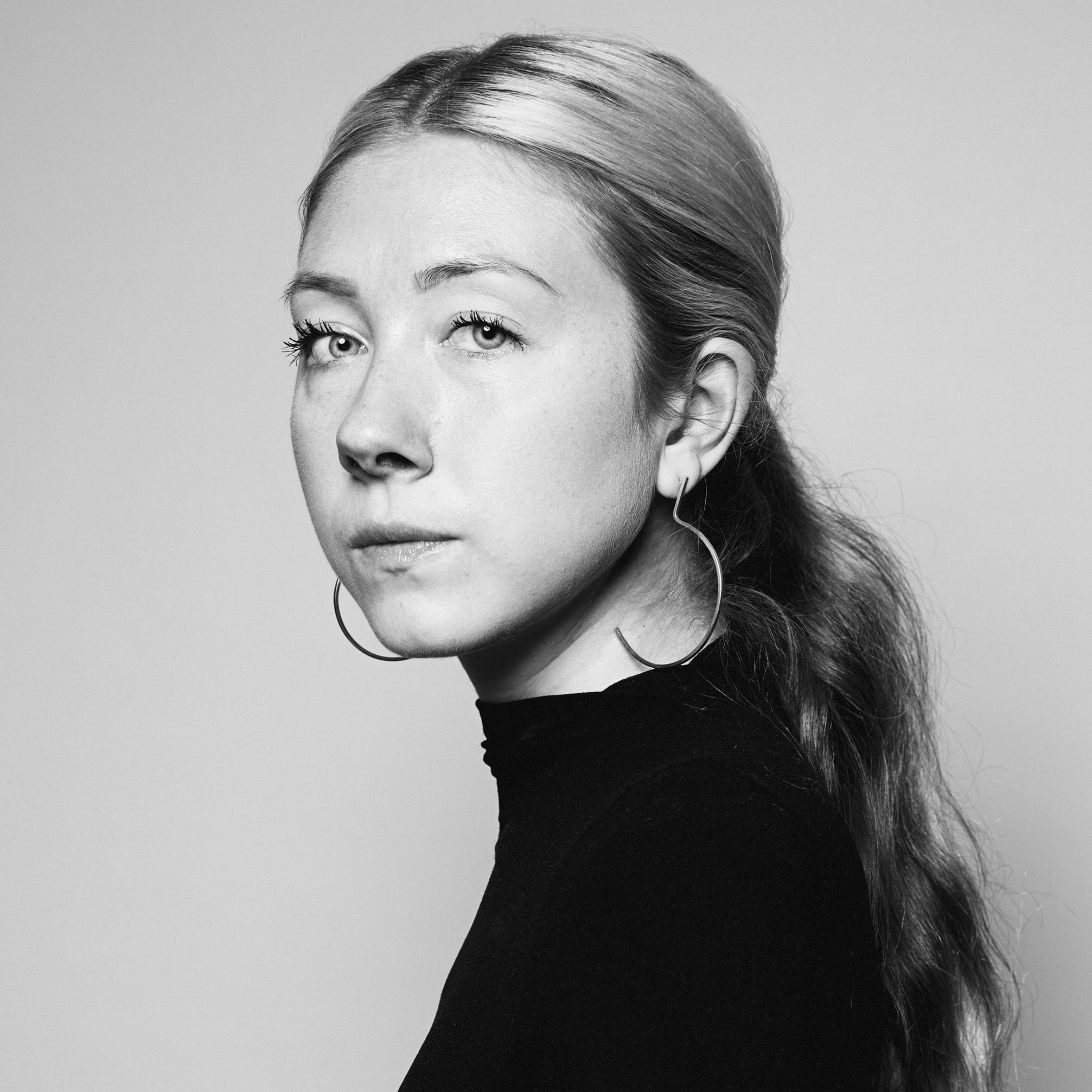 Thea Traff is a Senior Photo Editor at TIME Magazine, where she commissions photography for the print and digital editions of the magazine. Prior to TIME, Thea was a Photo Editor at The New Yorker Magazine for six years. Thea studied Studio Art and Philosophy at Colgate University in Hamilton, NY.
Bernadette Tuazon
Director of Photography, CNN Digital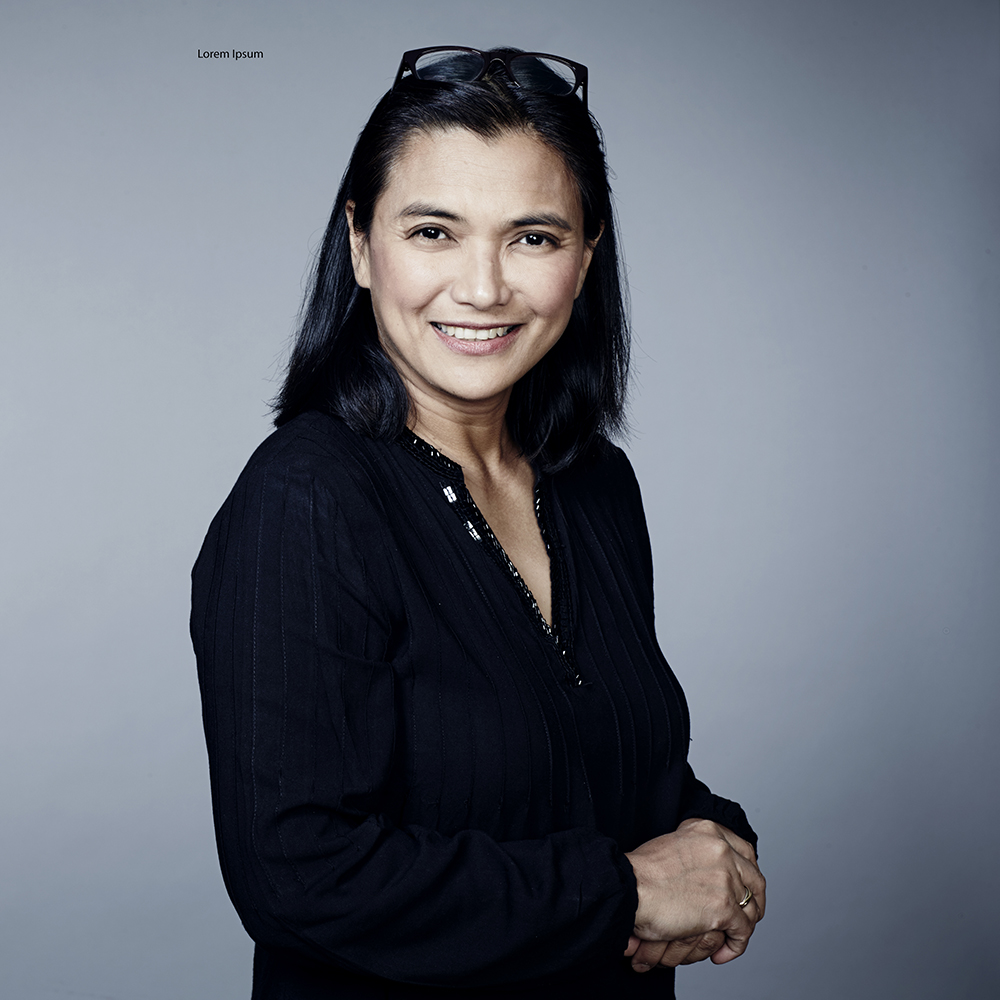 Bernadette Tuazon is the director of photography for CNN Digital, where she oversees photo coverage of breaking news and features. Tuazon manages a team of photo editors spread across Atlanta, Washington, New York and London. Her photo team has won the 2019 Webby Awards for Best Use of Photography for Website Features and Design, along with awards in several photo categories for the 2019 Picture of the Year. Before joining CNN, Tuazon was a senior photo editor for the Associated Press for more than two decades. There, she covered breaking news, sports and features, and worked with photographers on a variety of multimedia projects. While at the AP, Tuazon was part of the team who was awarded the 2010 Edward R. Murrow Award for video news documentary, Killer Blue: Baptized by Fire. She was also an official honoree of the 2009 Webby Awards, for the "Depth of Field" series and the 2009 Webby Awards official honoree of the 2008 elections time-lapse project. Tuazon has also served as a juror for Visa Pour I'Image, Pictures of the Year International, and NPPA. She also was a reviewer for the NY Portfolio Review and served as a Women Photograph mentor. Tuazon studied General and International Studies at Columbia University in New York and graduated cum laude from the University of the Philippines, with a BA in Communication, Major in Journalism.
Anne Wilkes Tucker
Curator & Writer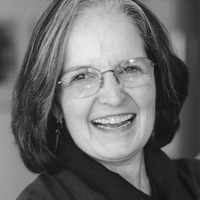 Anne Wilkes Tucker is the curator emerita of the Museum of Fine Arts, Houston, having, in 1976, become founding curator of the photography department for which she acquired 30,000 photographs made on all seven continents. She curated or co-curated over 40 exhibitions, most with accompanying catalogues, including surveys on the Czech Avant-garde, the history of Japanese photography, and the history of war photography. She has also contributed articles to over 150 magazines, books and other catalogues and has lectured throughout the North and South America, Europe and Asia. Her honors, fellowships, and awards include being selected as "America's Best Curator" by TIME magazine in 2001 in an issue devoted to America's Best.
Photo credit: Todd France
Pauline Vermare
Cultural Director, Magnum New York, Magnum Photos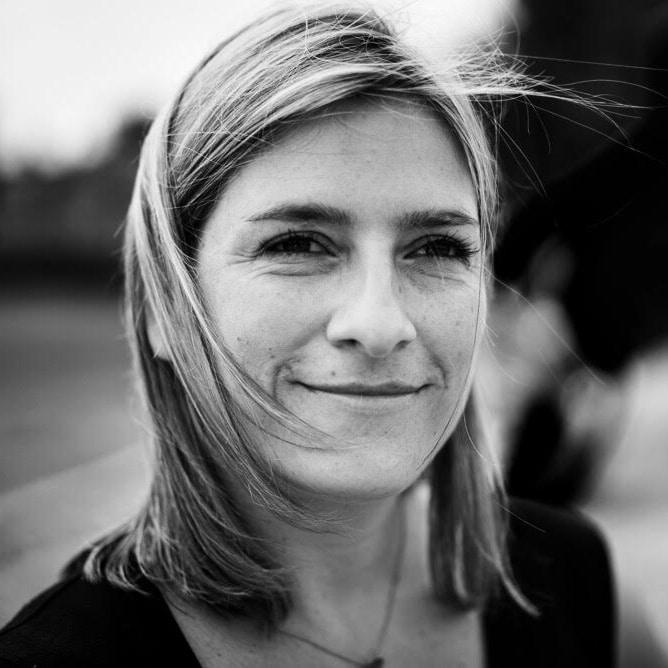 Pauline Vermare (Paris, b. 1978) is a photography curator and the cultural director at Magnum Photos, New York. Before joining Magnum, she was a curator at the International Center of Photography (ICP), where she worked on several exhibitions including The Mexican Suitcase, Capa in Color, Public, Private, Secret, and Magnum Manifesto. Before joining ICP, she worked at the Museum of Modern Art (MoMA) on the exhibition and publication Henri Cartier-Bresson–The Modern Century. From 2002 to 2009, she worked at the Fondation Henri Cartier-Bresson, in Paris. She sits on the Board of the Saul Leiter Foundation in New York.
Ami Vitale
Photographer, filmmaker, writer, explorer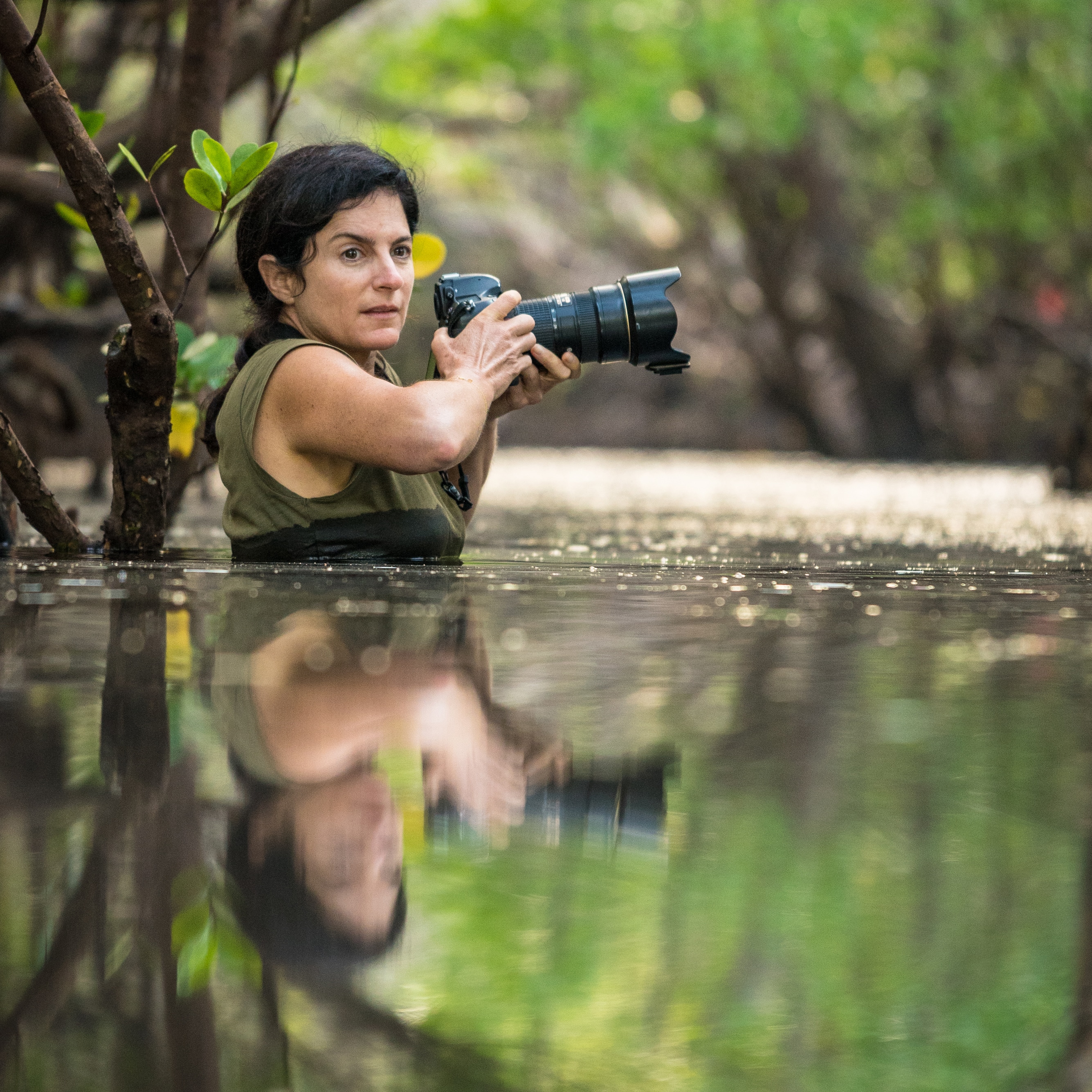 Nikon Ambassador and National Geographic magazine photographer Ami Vitale has traveled to more than 100 countries, bearing witness not only to violence and conflict, but also to surreal beauty and the enduring power of the human spirit. Throughout the years, Ami has lived in mud huts and war zones, contracted malaria, and donned a panda suit— keeping true to her belief in the importance of "living the story." In 2009, after shooting a powerful story on the transport and release of one the world's last white rhinos, Ami shifted her focus to today's most compelling wildlife and environmental stories. InStyle Magazine named Ami one of fifty Badass Women, a series celebrating women who show up, speak up and get things done. She appeared alongside a group of incredible women including Jane Goodall, Christiane Amanpour and Ruth Bader Ginsburg. She has been named Magazine photographer of the year in the International Photographer of the Year prize, received the Daniel Pearl Award for Outstanding Reporting and named Magazine Photographer of the Year by the National Press Photographers Association, among others. She is a five-time recipient of World Press Photos, including 1st Prize for her 2018 National Geographic magazine story about a community in Kenya protecting elephants. She recently published a best-selling book, Panda Love, on the secret lives of pandas. Vitale was the subject of the Mission Cover Shot series on the National Geographic Channel as well as another documentary series, "Over the Islands of Africa," featuring Madagascar. She lectures for the National Geographic LIVE series, and she frequently gives workshops throughout the Americas, Europe, and Asia. She is a founding member of Ripple Effect Images, an organization of renowned female scientists, writers, photographers and filmmakers working together to create powerful and persuasive stories that shed light on the hardships women in developing countries face and the programs that can help them. She is also on the Photojournalism Advisory Council for the Alexia Foundation. Currently based in Montana, Ami Vitale is a contract photographer with National Geographic magazine and frequently gives workshops throughout the Americas, Europe and Asia.
Susan White
Photography Director and Creative Producer, Susan White Projects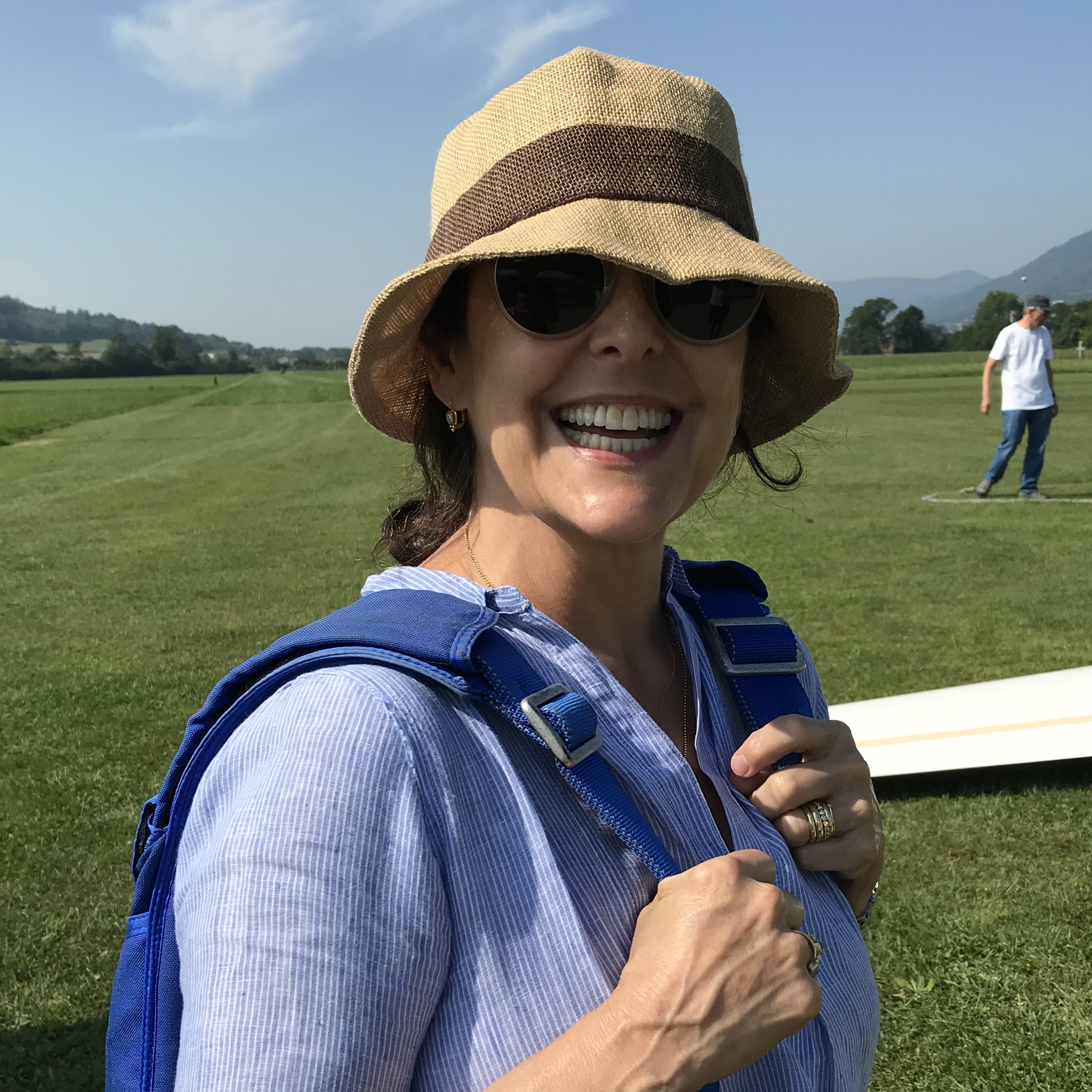 Susan White is a NYC based photography consultant, creative producer and the former, photography director of Vanity Fair magazine.
Tracey Woods
Photo Editor, Creative Producer & Consultant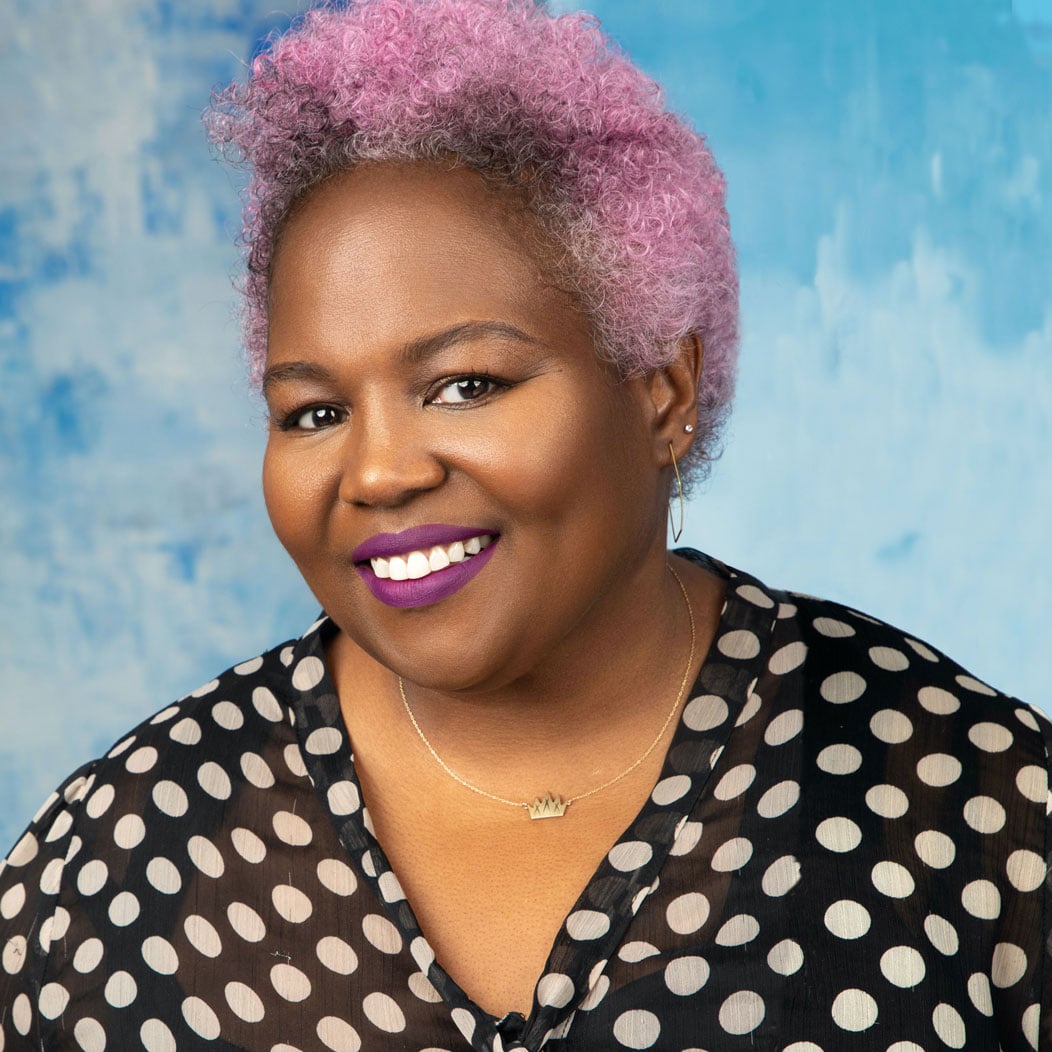 Tracey Woods is an award-winning photo editor, producer and consultant who has produced editorial and branded content for a variety of brands including: Essence, Bon Appetit, InStyle Specials, Ladies Home Journal and Wiley Publishing. She has conducted portfolio reviews, participated on panels and judged photography contests for American Photographic Artists, American Society of Media Photographers, Atlanta Celebrates Photography, Eddie Adams Workshop, New York Times Portfolio Review, NYC Fotoworks, Palm Spring Photo Festival, PDN and Society of Publication Designers. She has an MFA in photography from Pratt Institute.