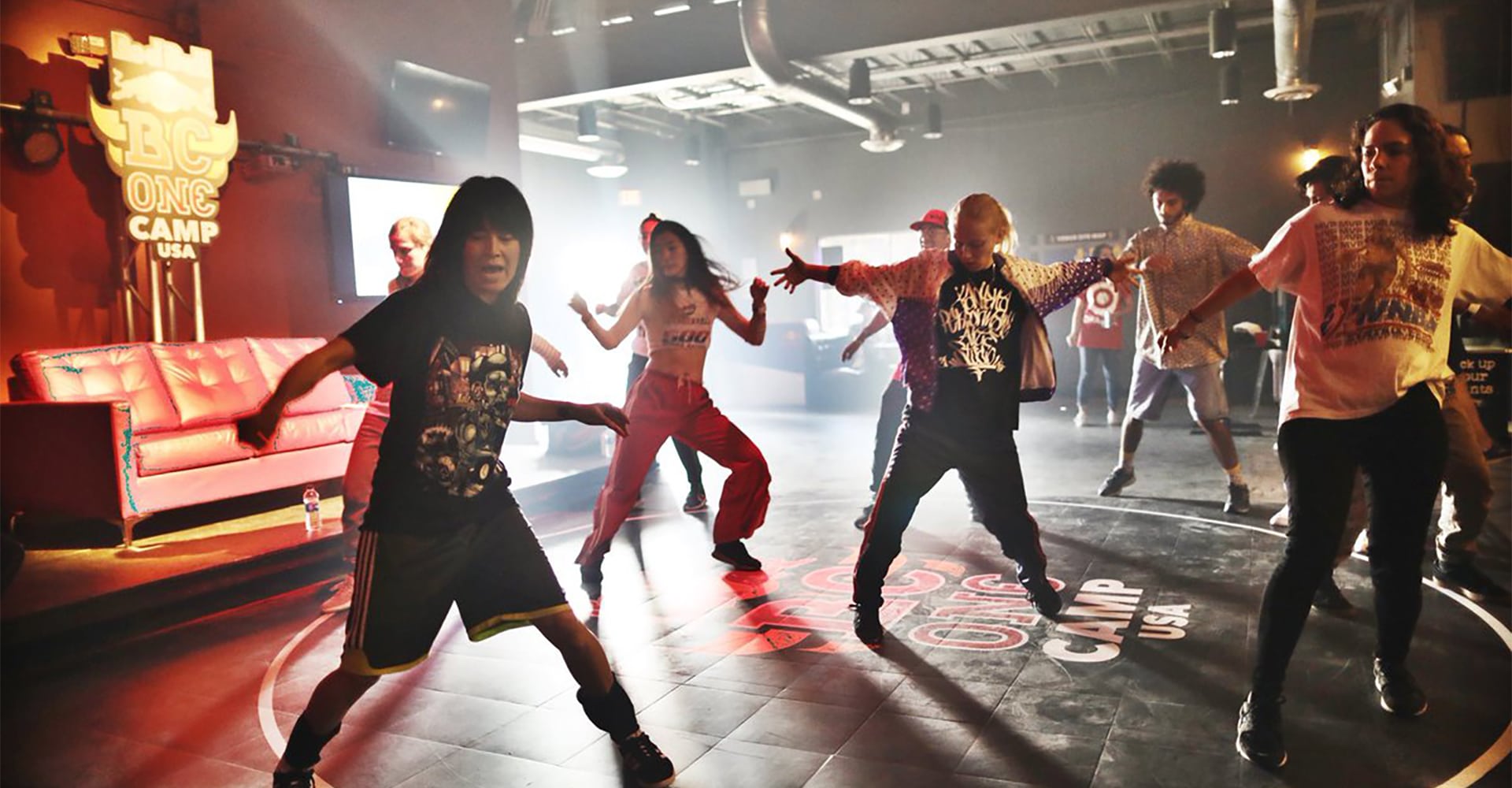 A Discussion with Eli Bonerz, Mister Cartoon, and B-Girl Asia One
PAST EVENT:
Fri, Aug 16, 2019
Hip-hop is a musical genre, but it's also a way of life, with multiple subcultures that help to comprise the ethos and spirit of hip-hop as a diverse form of personal expression. For this discussion, the pioneer of Los Angeles street fashion brand XLARGE, Eli Bonerz, will convene with legendary tattoo artist Mister Cartoon and O.G. b-girl Asia One to share how their particular art forms have had an impact on hip-hop music, even if they are not rappers themselves.
Featuring:
Eli Alexander Bonerz
In 1991, Eli Alexander Bonerz co-founded the streetwear label XLARGE and was the brand's art director until 2008. He received a B.A. and a B.Arch. from the Rhode Island School of Design in 1989 and has worked in architecture, graphic design, product design, and fashion. He is currently a partner with the contemporary art gallery Grice Bench.
Mister Cartoon
Born and raised in Los Angeles, Mister Cartoon was immersed in art from an early age. He began his career as a graffiti artist before branching into murals, album covers, and logos. He is now best-known for his tattoos. Mister Cartoon's richly detailed, hand-rendered designs pull much of their inspiration from the Los Angeles of his youth. At one time, the black and grey, fine-line style was synonymous with L.A. street life. Cartoon's work has helped bridge the gap between those hardscrabble beginnings and the current popularity of that original style. Artists such as Eminem, Travis Barker, Slash, Dr. Dre, 50 Cent, and Beyoncé – as well as athletes CC Sabathia, Amare Stoudemire, and Carlos Boozer – all wear Cartoon's art on their skin.
Cartoon has attracted a diverse and devoted fan base for his work in other media as well. The result has been highly acclaimed gallery appearances and art shows from London, Paris, Tokyo, and beyond. Cartoon's art has been featured in numerous publications, including Rolling Stone, The Wall Street Journal, Complex, Juxtapoze, XXL, GQ, and others.
Always looking to challenge himself as an artist, Cartoon has also worked in corporate logo design and branding. Together with renowned photographer Estevan Oriol, Cartoon runs SA Studios Global, a lifestyle-marketing agency based in Los Angeles. SA has partnered with companies such as Microsoft, Nike, Vans, Stussy, Metro PCS, Rockstar Games, and Harley-Davidson, and worked on film marketing projects with Fox and Universal.
Service to the community has also been an essential part of Cartoon's career. He participates in monthly outreach programs where he shares his knowledge with young people and devotes time to numerous community-based initiatives.
Asia One
Asia One is known worldwide as a b-girl icon, hip-hop pioneer, and activist. A visionary trailblazer and trendsetter, Asia's influence has been instrumental in setting the bar for standards in the art of hip-hop with skills and knowledge being the supreme combination for personal and global transformation. As a seasoned educator, performer, host, and judge, she is known worldwide as a premier consultant on hip-hop cultural lifestyle, regularly performing, speaking, and building relationships with international ambassadors of hip-hop culture on the future evolution of hip-hop dance, while aiming to achieve social justice through the culture as a movement.
Asia has helped introduce b-boying to corporate America and created successful partnerships and campaigns with Red Bull, Nike, Truth, and Tylenol. She was seen in the hit movie Step Up 2: The Streetsand as a commentator in Planet B-Boy Movie; a featured artist in The Freshest Kids b-boy documentary, and commentator and coordinator of MGM's Breakin' DVD Collection. Additionally, Asia is featured in We B*Girlz (powerHouse Books), We Got Issues, and Vibe magazine's book about Hip-Hop Divas. Asia was the subject of the short film Expect the Unexpected, an official selection of the Hip-Hop Film Festival. "No Easy Props" is her motto and the name of her nonprofit created in 2010 to help better the world through hip-hop culture,  hosting the world-famous B-boy Summit, as well as supporting HipHop101, a cultural arts and fitness program for youth.
A graduate of Michigan State University, with dual degrees – Art and Multiculturalism and Social Engagement & Activism – Asia is currently honing new ways in which to engage and benefit the community through hip-hop inspired work. Asia is a member of Mighty Zulu Kweenz, Fame City Graffiti Crew, and Queenz of Hip-Hop. She also teaches a B-girlism program that mentors and trains young women on the discipline of breaking from a female perspective as it related to hip-hop culture.
No Easy Props
No Easy Props is a hip-hop arts based 501c3 organization whose mission is to preserve hip-hop culture and engage and enrich at-risk youth with quality hip-hop arts programing through HipHop101 and live events, including the world-renowned B-boy/B-girl Summit.
Moderated by: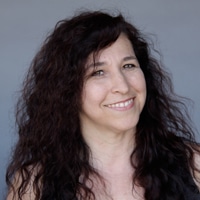 Mandalit del Barco
Correspondent, Arts Desk, NPR West
As an arts correspondent based at NPR West, Mandalit del Barco reports and produces stories about film, television, music, visual arts, dance and other topics. Over the years, she has also covered everything from street gangs to Hollywood, police and prisons, marijuana, immigration, race relations, natural disasters, Latino arts and urban street culture (including hip hop dance, music, and art). Every year, she covers the Oscars and the Grammy awards for NPR, as well as the Sundance Film Festival and other events. Her news reports, feature stories and photos, filed from Los Angeles and abroad, can be heard on All Things Considered, Morning Edition, Weekend Edition, Alt.latino, and npr.org.
A fourth generation journalist, del Barco was born in Lima, Peru, to a Peruvian father and Mexican-American mother. She grew up in Baldwin, Kansas, and in Oakland, California, and has lived in Manhattan, Madrid, Miami, Lima and Los Angeles. She began her journalism career as a reporter, columnist and editor for the Daily Californian while studying anthropology and rhetoric at the University of California, Berkeley. She earned a Master's degree in journalism from Columbia University with her thesis, "Breakdancers: Who are they, and why are they spinning on their heads?"
del Barco's reporting has taken her throughout the United States, including Los Angeles, New Orleans, New York, San Francisco and Miami. Reporting further afield as well, del Barco traveled to Haiti to report on the aftermath of the devastating earthquake. She has chronicled street gangs exported from the U.S. to El Salvador and Honduras, and in Mexico, she reported about immigrant smugglers, musicians, filmmakers and artists. In Argentina, del Barco profiled tango legend Carlos Gardel, and in the Philippines, she reported a feature on balikbayan boxes. From China, del Barco contributed to NPR's coverage of the United Nations' Women's Conference. She also spent a year in her birthplace, Peru, working on a documentary and teaching radio journalism as a Fulbright Fellow and on a fellowship with the Knight International Center For Journalists.
In addition to reporting daily stories, del Barco produced half-hour radio documentaries about gangs in Central America, Latino hip hop, L.A. Homegirls, artist Frida Kahlo, New York's Palladium ballroom and Puerto Rican "Casitas."
del Barco mentors young journalists through NPR's "Next Generation", Global Girl, the National Association of Hispanic Journalists and on her own, throughout the U.S. and Latin America.
Exhibit
Celebrating the photographers who have played a critical role in bringing hip-hop's visual culture to the global stage, CONTACT HIGH: A Visual History of Hip-Hop is an inside look at the work of hip-hop photographers, as told through their most intimate diaries: their unedited contact sheets.
Learn More
Location
Annenberg Space for Photography
You May Also Like
Exhibit

CONTACT HIGH: A Visual History of Hip-Hop

Celebrating the photographers who have played a critical role in bringing hip-hop's visual culture to the global stage, CONTACT HIGH: A Visual History of Hip-Hop is an inside look at the work of hip-hop photographers, as told through their most intimate diaries: their unedited contact sheets.