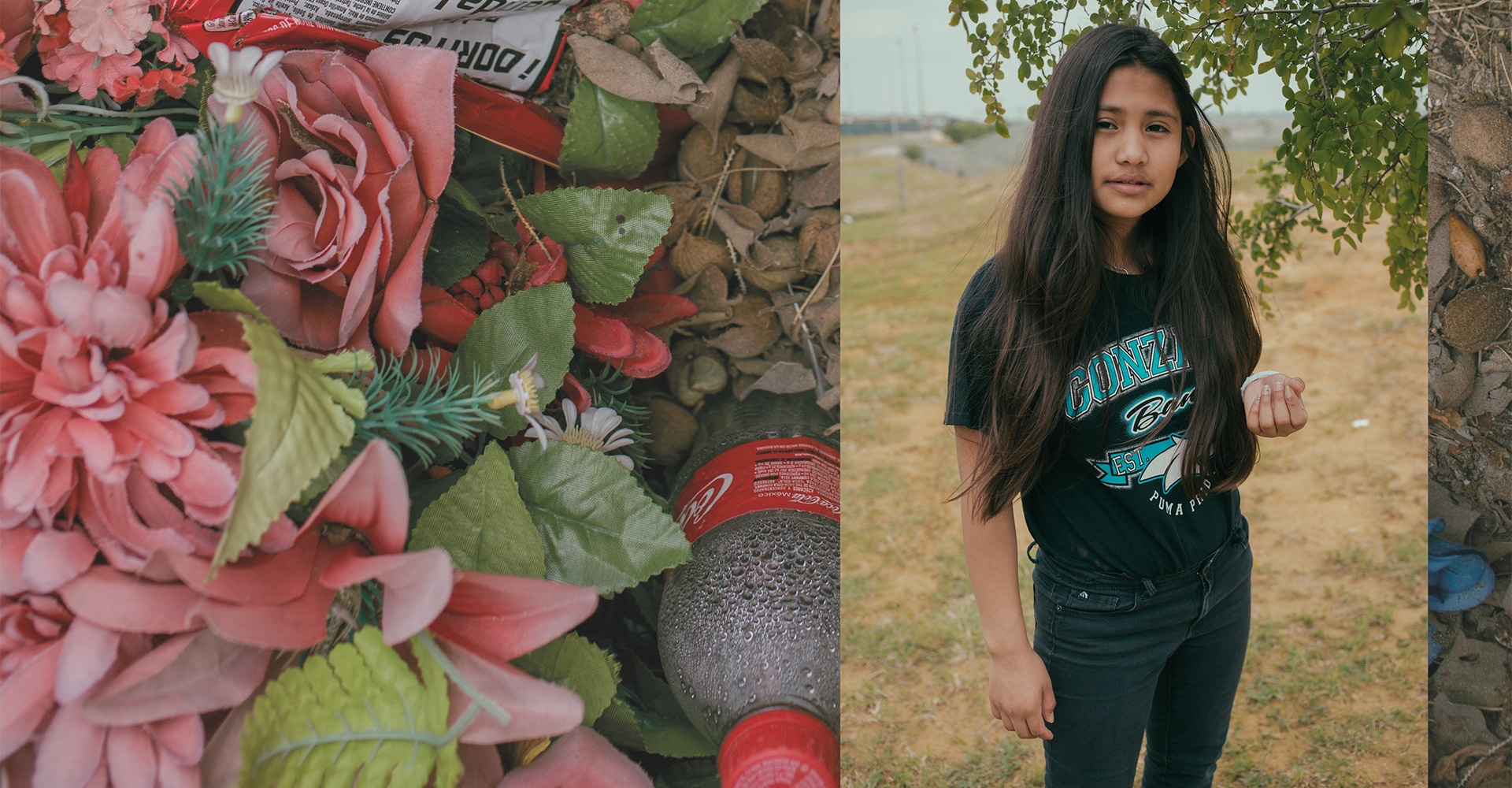 Photo by: Adriana Monsalve
Featuring Ceci Bastida and Adriana Monsalve, moderated by Melissa del Bosque
PAST EVENT:
Sat, Jul 28, 2018
Join us for this distinguished panel who will discuss their work as artists, activists, and journalists, as well as photographs from Not an Ostrich and the Library of Congress archives, that deal with border and immigration issues. This timely discussion with Tijuana singer-songwriter Ceci Bastida and Texas-based photographer Adriana Monsalve will go beyond the headlines for an important discussion about border narratives (both historical and present day) from both sides of the fence. Melissa del Bosque—a Texas investigative journalist covering the U.S.-Mexico border—will moderate.
Featuring:
Ceci Bastida
Born and raised in Tijuana and now living in Los Angeles, Ceci Bastida joined the iconic Mexican ska-punk band Tijuana NO when she was just 15, becoming one of the first women to rise in the ranks of contemporary Latin rock.
In 2000, Bastida spent eight years as part of the touring band of acclaimed singer Julieta Venegas, including a featured role in her 2008 MTV Unplugged special. Bastida embarked on her solo career in 2006 with the EP Front BC. In 2010, she released Veo La Marea (I See the Tide), a mix of electronica, rock, and hip-hop that The Fader dubbed "bodacious, clicky, and gongy" and the Los Angeles Times described as "a marching-band traipsing through the Amazon rainforest."
The album, which included hot-button songs about immigration and the drug war, featured guest spots by Diplo, Rye Rye, and Tim Armstrong (Rancid). It earned her a Latin Grammy nomination, appearances on NPR's Weekend Edition, KCRW's Morning Become Eclectic, and a spot on the 2011 Lollapalooza bill. Her solo album, La Edad de la Violencia (The Age of Violence) was produced by Luke Top (Fool's Gold) & XXXChange (Spank Rock) and includes songs inspired by the rise of everyday violence in the U.S. and Mexico—from the drug war to the Sandy Hook shooting and the Boston Marathon bombing—and by Haruki Murakami's novel Kafka on the Shore.
Her latest album, Sueño, is an EP featuring collaborations with Aloe Blacc, Mexican Institute of Sound, Spoek Mathambo, and Mariel Mariel. Bastida is also a member of the all-star band Mexrrissey, a Mexican homage to the songs of Morrissey and the Smiths. She is currently working on a project with Haitian refugees in Tijuana.
Adriana Yvette Monsalve
Adriana Yvette Monsalve is a storyteller and visual communicator who produces in-depth stories about identity by exploring the nuances in between. As a daughter of immigrants from the Caribbean Republic of Columbia, she has struggled with the concept of "home." As an immigrant, she believes, "We are everywhere and we have to belong somewhere, so we've made habitats for ourselves in pocket towns with people like us." According to Monsalve, her photographic work is about "documenting to show you something I've found and, ultimately, something I am. I'm documenting so you know I was here."
Moderated by Melissa del Bosque
Melissa del Bosque is a journalist, author, and a Lannan reporting fellow with the Investigative Fund at the Nation Institute. She has written about the U.S.-Mexico border since 1998 for various national and international media outlets, including Time and The Guardian. Her work has also been featured on Democracy Now!, PBS, MSNBC, BBC, and NPR. She has reported on topics including border militarization, the plight of unaccompanied migrant children deported to Mexico, and Mexican asylum seekers in the United States.
In 2016, she received the Hillman Prize for magazine reporting. In 2015, her series on migrant deaths in South Texas was awarded an Emmy and a National Magazine Award. Her 2012 investigative feature about massacres in the Juarez Valley, Mexico, was a National Magazine Award finalist in the "Reporting" category and won awards from both the Association of Alternative News Media and the Pan American Health Organization. She has also been honored with the Sigma Delta Chi Award from the Society of Professional Journalists and the Casey Medal for Meritorious Journalism. Del Bosque holds a bachelor's degree in Creative Writing from San Francisco State University, a Master's in Journalism from the University of Texas-Austin, and a Master's in Public Health from the Texas A&M School of Rural Public Health.
In September 2017, del Bosque published her first nonfiction book Bloodlines (Ecco/HarperCollins). Born and raised in the Golden State, del Bosque now lives and works in Austin, Texas.
Exhibit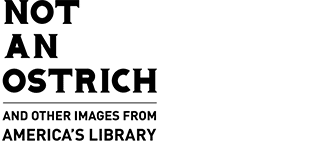 Not an Ostrich: And Other Images from America's Library is the result of celebrated American photography curator Anne Wilkes Tucker's excavation of nearly 500 images—out of a collection of over 14 million—permanently housed at the Library of Congress.
Learn More
Location
Annenberg Space for Photography
2000 Avenue of the Stars
Los Angeles, CA 90067
You May Also Like
Exhibit

Not An Ostrich: And Other Images From America's Library

Not an Ostrich: And Other Images from America's Library is the result of celebrated American photography curator Anne Wilkes Tucker's excavation of nearly 500 images—out of a collection of over 14 million—permanently housed at the Library of Congress.