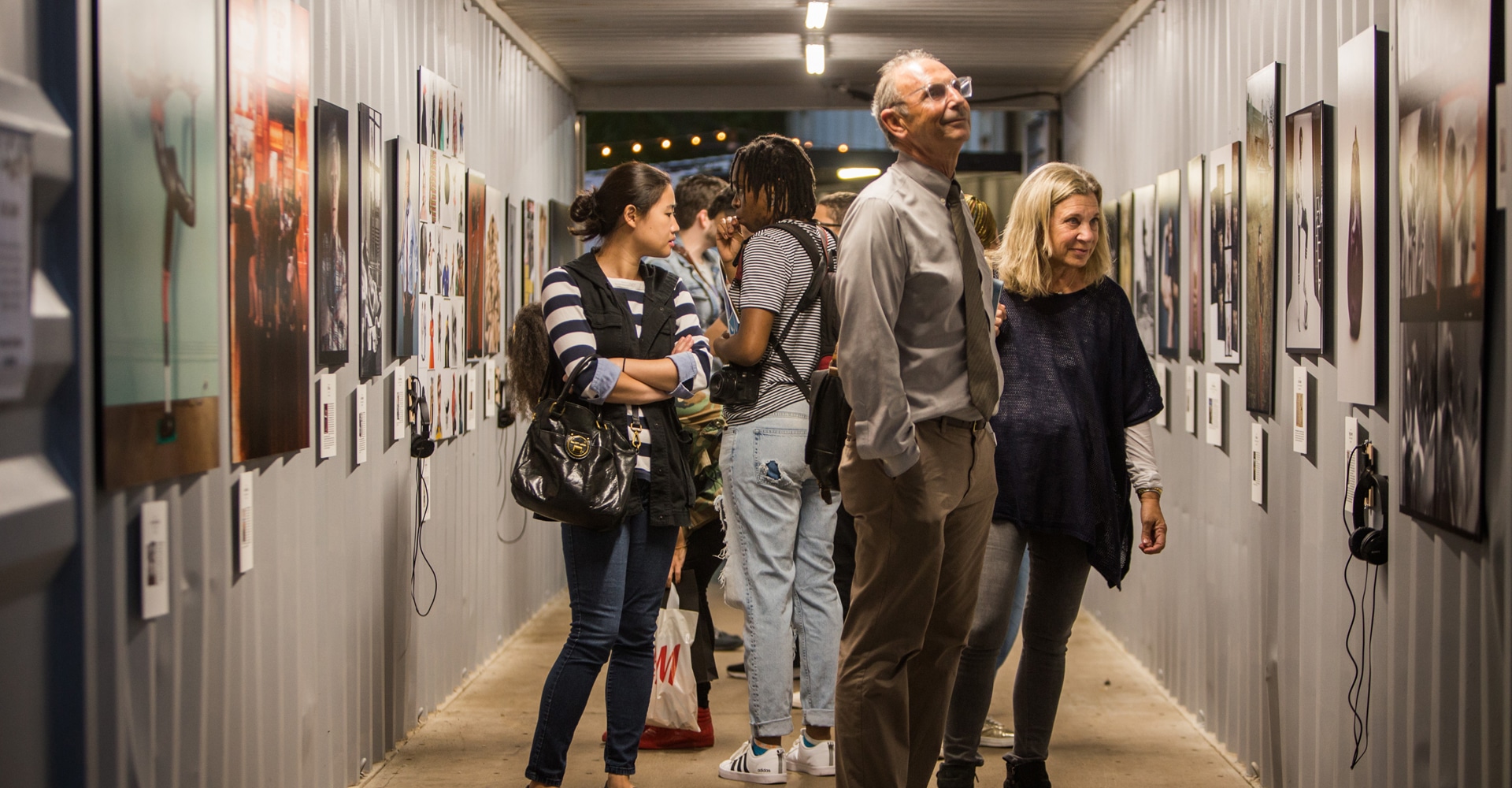 Photo by: United Photo Industries / Jessica Bal
ANNENBERG SPACE FOR PHOTOGRAPHY PRESENTS PHOTOVILLE LA
The Largest Photographic Event in New York City Is Coming to Los Angeles!
PAST EVENT:
Fri, Apr 26, 2019
Photoville — the largest annual photographic event in New York City — is heading to Los Angeles for the first time in its seven-year history! Annenberg Space for Photography Presents Photoville LA, created and produced by United Photo Industries, will feature exhibitions in repurposed shipping containers, photo cubes, and lightboxes that will create a festival atmosphere with multiple galleries for Angelenos to explore.
Photoville LA will take place across consecutive weekends and will include nighttime projections, talks, workshops, family-friendly activities, and Photoville's famous community beer garden.
Friday, April 26th | 6pm – 10pm
Exhibitions, Evening Programming featuring CONTACT HIGH photographers and artists & Smorgasburg Beer Garden open
Saturday, April 27th | 12pm – 10pm
Exhibitions, Talks, Workshops, Evening Programming with National Geographic, and Large Smorgasburg Fair
Sunday, April 28th | 12pm – 8pm
Exhibitions, Talks, Workshops & Smorgasburg Beer Garden open
Thursday, May 2nd | 4pm – 8pm
Exhibitions and Smorgasburg Beer Garden open
Friday, May 3rd | 4pm – 10pm
Exhibitions, Night Time Programming with Los Angeles Times & Smorgasburg Beer Garden open
Saturday, May 4th | 12pm – 10pm
Exhibitions, Talks, Workshops, Evening Programming with ESPN celebrating 10 years of the Body Issue & Smorgasburg Beer Garden open
Sunday, May 5th | 12pm – 8pm
Exhibitions, Talks, Workshops & Smorgasburg Beer Garden open
Location
Annenberg Space for Photography