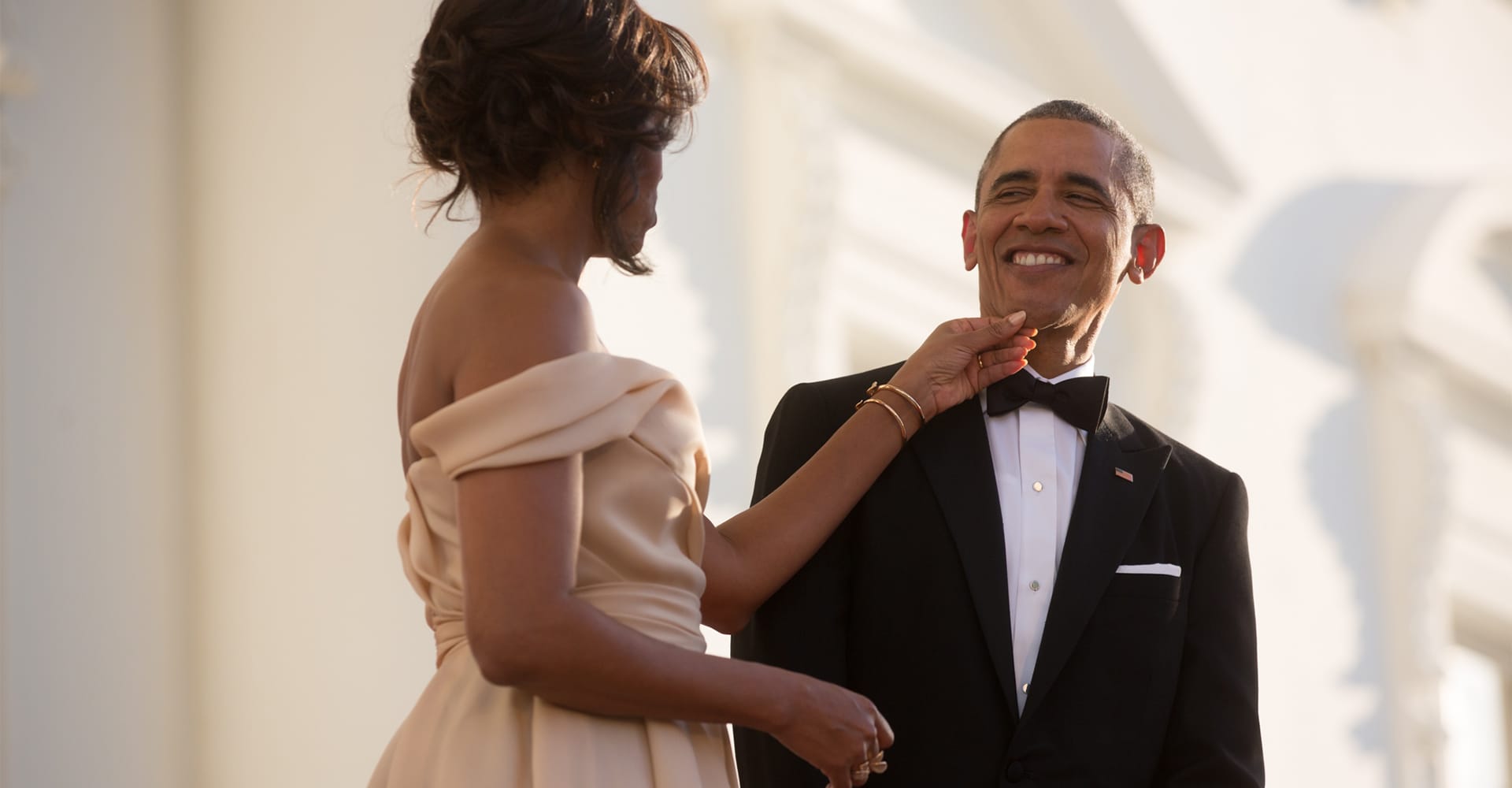 Photo by: Lawrence Jackson
Photographing the President
Featuring Sharon Farmer, Eric Draper, and Lawrence Jackson, moderated by Jamelle Bouie
PAST EVENT:
Sat, Jun 02, 2018
Three former White House photographers – Sharon Farmer, Eric Draper, and Lawrence Jackson – who span the Reagan, Bush, Clinton and Obama administrations, reflect on their time spent photographing United States Presidents. They will speak about a selection of photos they took at historic events, as well as more private moments depicting the daily life of the Commander in Chief. Moderated by Slate's Chief Political Correspondent Jamelle Bouie.
Notice:
*New Location* — Iris Nights events will be held at Annenberg Space for Photography.
*This event is currently sold out. As there is limited space, be sure to register early for our programs! If you haven't already, sign up for our email updates, and check out our full list of upcoming programming.
Featuring:
Sharon Farmer
Sharon Farmer has been a professional photojournalist and exhibition photographer for more than 40 years, shooting news stories, political campaigns, cultural events, conferences, and portraits. Most notably, Farmer was the first African-American woman to be hired as a White House photographer, as well as the first African American and first woman to become Director of the White House Photography office. She served as Director of the White House Photography Office from 1999-2001, and as White House photographer from 1993, documenting the beginning of the Clinton-Gore Administration.
Formerly an assignment editor for the Associated Press, she was part of the AP team in 2003 that covered the Super Bowl in San Diego, California. She was also the campaign photographer for Sen. John Kerry's presidential election campaign in 2004. Over the years she has photographed for The Washington Post, the Smithsonian Institution, the American Association for the Advancement of Science, the Leadership Conference on Civil and Human Rights, the National Urban League, the Brookings Institution, and Delta Sigma Theta Sorority, Inc. to name a few.
Farmer has taught and lectured extensively on photography and photojournalism at the National Archives, American University, the Smithsonian Institution, Mount Vernon College, the National Geographic Society, Eddie Adams Workshop, the Women in Photojournalism Conference, Western Kentucky University, Indiana University; Louisville, Kentucky's Frazier Museum, University of Miami, the National Association of Black Journalists (NABJ), and the History Makers education series.
Her photographic work resides in the collections of the Clinton Presidential Library, the National Archives, the Library of Congress, Howard University's Moreland-Spingarn Collection, the District of Columbia Government; the Anacostia Museum and the National Museum of African American History & Culture of the Smithsonian Institution; the King Arts Complex in Columbus, Ohio, the South African Museum in Pretoria and in private collections.
Sharon Farmer majored in photography and minored in music at Ohio State University in Columbus, Ohio, where she received her Bachelor of Arts degree.
Eric Draper
Eric Draper served as President George W. Bush's chief White House photographer for the entire eight years of Bush's presidency, photographing him daily during his activities at the office, abroad, and in his personal life. Draper was eventually named Special Assistant to the President and is the first White House photographer to be named a commissioned officer to a U.S. president. During his tenure, Draper also directed the photographic and archival conversion of the White House Photo Office from film to digital and took nearly 1 million photos documenting the presidency.
Prior to joining the White House, Draper was a staff photographer for the Associated Press. In eight years with the AP, Draper covered an array of domestic and international news and sports. Draper has also worked as a staff photographer for The Seattle Times, the Pasadena Star-News and the Albuquerque Tribune. Draper is currently a freelance political, corporate, editorial, and wedding photographer based in Rio Rancho, New Mexico where he lives with his wife and two dogs. His clients include the George W. Bush Institute, HP, the Mayo Clinic, The New York Times, Getty Images, and individual clients, including many happy brides and grooms. Draper is an obsessive Los Angeles Lakers fan.
Lawrence Jackson
At the start of his career, Lawrence Jackson worked at The Virginian-Pilot for 10 years covering local sports, news, and in-depth picture stories before joining the Associated Press in Boston in 2000. After a transfer in 2002 to the AP bureau in Washington, D.C., Jackson covered Capitol Hill, the White House, and the major sports teams for seven more years. In March of 2009, he became an Official White House Photographer under the Obama Administration where he stayed until January 2017. In March of 2017, he started his freelance photography business, Lawrence Jackson Images, covering editorial, corporate, and portrait photography. He lives in Arlington, VA with his wife Alicia, their two children – Sophia and Patrick – and the family dog, Emma.
Moderated by Jamelle Bouie
Jamelle Bouie is chief political correspondent for Slate magazine and a political analyst for CBS News. He covers campaigns, elections, and national affairs. His work has appeared either online or in print at The New Yorker, The Washington Post, The Nation, and other publications.
Before Slate, Bouie was a staff writer at The Daily Beast and a writing fellow at The American Prospect magazine. He's from Virginia Beach, Virginia, and attended the University of Virginia, where he graduated with degrees in political and social thought, and government.
Exhibit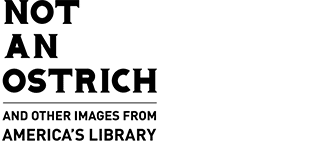 Not an Ostrich: And Other Images from America's Library is the result of celebrated American photography curator Anne Wilkes Tucker's excavation of nearly 500 images—out of a collection of over 14 million—permanently housed at the Library of Congress.
Learn More
Location
Annenberg Space for Photography
You May Also Like
Exhibit

Not An Ostrich: And Other Images From America's Library

Not an Ostrich: And Other Images from America's Library is the result of celebrated American photography curator Anne Wilkes Tucker's excavation of nearly 500 images—out of a collection of over 14 million—permanently housed at the Library of Congress.