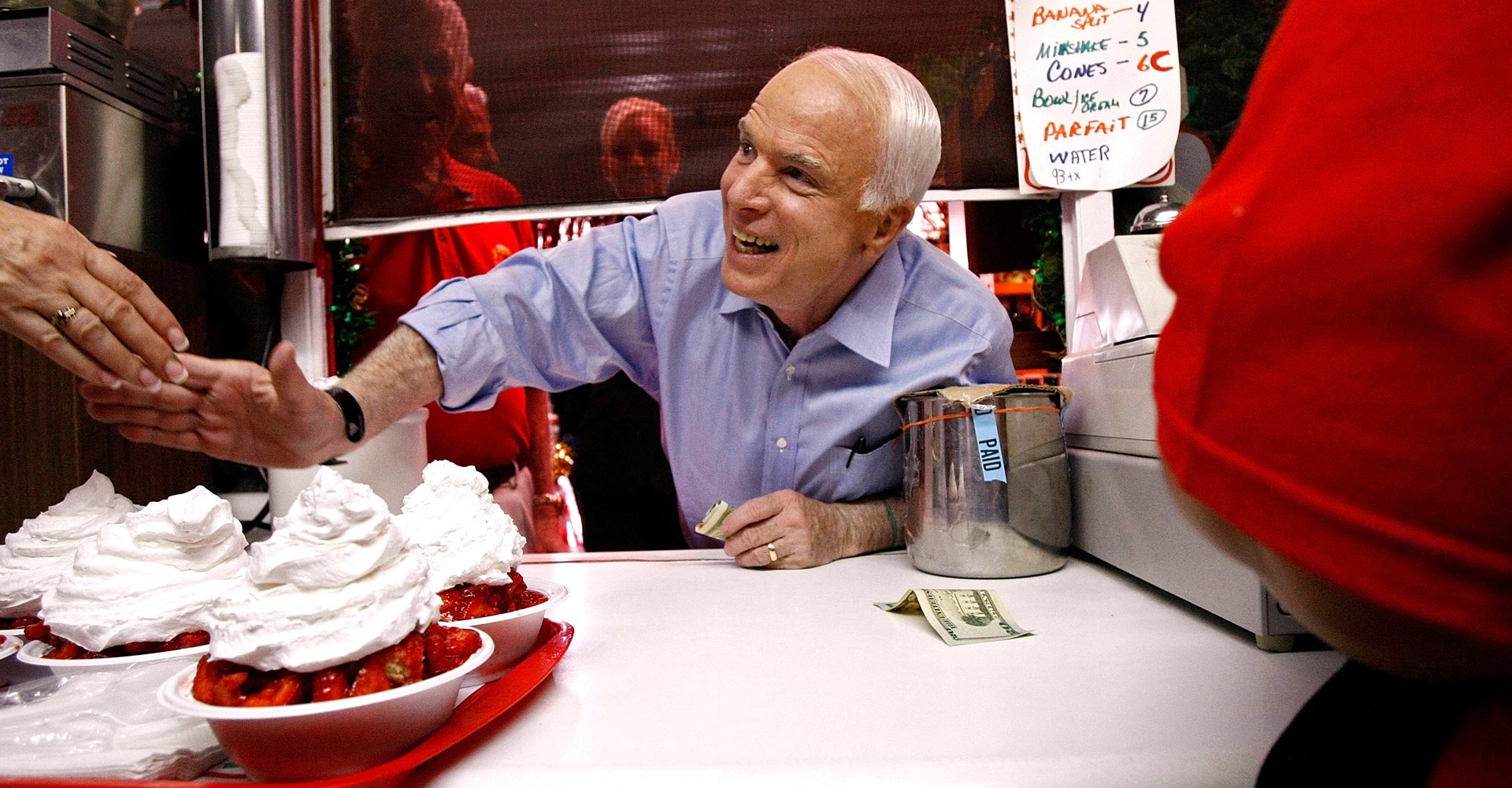 Photo by: Chip Somodevilla
Deadlines to Headlines: Covering a Campaign
Featuring Damon Winter, Chip Somodevilla, and Carolyn Kaster, moderated by Ben LaBolt
PAST EVENT:
Sat, Aug 25, 2018
Photojournalists Damon Winter (The New York Times), Chip Somodevilla (Getty Images), and Carolyn Kaster (Associated Press) have all covered recent presidential campaigns, including those of Howard Dean, John McCain, Mitt Romney, Barack Obama, Hillary Clinton, and Donald Trump. The three photographers will sit down with President Obama's former National Press Secretary, Ben LaBolt, to reflect on their combined experience photographing multiple candidates during their race to the White House. A behind-the-scenes discussion that should not be missed.
Featuring:
Damon Winter
Damon Winter joined The New York Times in 2007 as a feature photographer. Previously, he had been a staff photographer at The Los Angeles Times.
Winter has covered a broad range of stories including conflicts in Israel and Afghanistan, the terrorist attacks of September 11 in New York, the Olympic Games, and feature stories in Vietnam, Cuba, Russia, India, and elsewhere.
Winter won a 2009 Pulitzer Prize in feature photography for his memorable array of pictures deftly capturing multiple facets of Barack Obama's 2008 presidential campaign. In 2010, his project "A Year at War," which documented a year in the life of a battalion of U.S. Army soldiers deployed in Afghanistan, earned both Emmy and Dupont awards. That same year, Winter was named Newspaper Photographer of the Year by Pictures of the Year International and the National Press Photographers Association. He has also has won awards from Visa pour l'image, World Press Photo, Society of News Design, and the Scripps Howard Foundation. His photo essay on sexual abuse victims in western Alaska was a finalist for the 2005 Pulitzer Prize for Feature Photography and was part of a portfolio that earned him the National Journalism Award for Photojournalism that year.
Born in Elmira, NY, Winter grew up in St. Thomas in the United States Virgin Islands.  He earned a bachelor's degree in environmental science from Columbia University and worked for The Dallas Morning News, Newsweek, Magnum Photos, The Ventura County Star, and The Indianapolis Star. Winter lives in Manhattan with his partner Béatrice, son Noa, and cat Pearl.
Chip Somodevilla
Chip Somodevilla is a senior staff photographer for Getty Images News, based in Washington, D.C. Before moving to Washington in 2005, Somodevilla worked for nine years at daily newspapers, including the Detroit Free Press, the Fort Worth Star-Telegram, and the Fort Wayne News-Sentinel (Indiana).
A graduate of the University of North Texas, Somodevilla focuses on U.S. politics, extensively reporting on the presidential campaigns of John McCain, Mitt Romney, Barack Obama, and many other candidates. His work for Getty has put him on assignment around the world, including South Africa, Rwanda, Mexico, the United Kingdom, and Cuba.
Somodevilla was named Michigan Press Photographer of the Year in 2003 and his work has been honored by the University of Missouri's Pictures of the Year International, the National Press Photographer Association's Best of Photojournalism, the Society of News Design and the Atlanta Photojournalist Seminar. The White House News Photographers Association awarded him Photographer of the Year in 2010 and Political Photo of the Year in 2006. Somodevilla was part of a team of Getty Images photographers that were finalists for the 2016 Pulitzer Prize for Breaking News Photography.
He lives in Maryland with his wife, Gina Lambright, and their son and daughter.
Carolyn Kaster
Carolyn Kaster began her career as a freelance photojournalist and joined the Associated Press staff in Harrisburg, Pennsylvania, in 2003. She is currently a staff photographer for AP, based in Washington, D.C.
For the AP, Kaster has created video essays and stills for various national assignments, including hurricanes in the Carolinas and Texas, the presidential campaigns of Hillary Clinton and John McCain, Michael Jackson's death and funeral, and made news herself by capturing a photograph of President Trump's handwritten notes used during his meeting with students and parents affected by the school shooting in Parkland, Florida. Kaster has won multiple awards for her work including first place for 2013 Pictures of the Year International Campaign Single and first place at the 2012 Atlanta Photojournalism seminar.
Moderated by Ben LaBolt
Ben LaBolt served on three presidential campaigns: Deputy Press Secretary for Barack Obama's historic 2008 campaign for President, National Press Secretary for President Obama's re-election campaign, and a Regional Field Director in New Hampshire for Howard Dean's campaign when he was fresh out of college. LaBolt currently serves as a San Francisco-based partner at Bully Pulpit Interactive where he oversees strategic communications services. He advises campaigns, causes, and brands on how to transform communications efforts to be more targeted and persuasive, defends organizations under siege, and tackles significant consumer and policy initiatives.
In 2015, LaBolt was named to PR Week's "40 Under 40" list of industry leaders who "get results, never settle and represent the future of communications." For over a decade, he served as a communications strategist on campaigns at the city, state, and national level, on Capitol Hill, and in the Obama White House. According to Politico, he was tasked with handling "tough questions" about "the most sensitive topics" at the White House and was one of the best sources "for intelligence on what the media are thinking and which storylines reporters are likely to pursue."
LaBolt's prior work includes serving as Press Secretary for then-Congressman Sherrod Brown's campaign for Senate, Communications Director for Rahm Emanuel's first campaign for Mayor, and White House spokesman for the efforts to confirm Justices Sonia Sotomayor and Elena Kagan to the Supreme Court.
Exhibit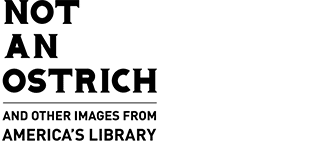 Not an Ostrich: And Other Images from America's Library is the result of celebrated American photography curator Anne Wilkes Tucker's excavation of nearly 500 images—out of a collection of over 14 million—permanently housed at the Library of Congress.
Learn More
Location
Annenberg Space for Photography's Skylight Studios
10050 Constellation Boulevard
Los Angeles, CA 90067
You May Also Like
Exhibit

Not An Ostrich: And Other Images From America's Library

Not an Ostrich: And Other Images from America's Library is the result of celebrated American photography curator Anne Wilkes Tucker's excavation of nearly 500 images—out of a collection of over 14 million—permanently housed at the Library of Congress.